I initially wrote this five years ago to answer my first question after diagnosis: can you fly with intracranial hypertension (IIH)? While flying with IIH was my main concern back then, today, I update with a rather scary warning about assuming I was okay because I felt better.
I remember the day five years ago when the headaches and other symptoms were given the name idiopathic intracranial hypertension (IIH). It has to do with the pressure of the cerebral spinal fluid (CSF) in my head. As a travel blogger, I immediately had to ask, can you fly with IIH?
The answer isn't as simple as one would expect.
It depends.
There were more tests, and they were not fun either. A lumbar puncture (spinal tap) is the standard test to measure the opening pressure.
I was grounded at first (no flying with IIH for a while), but I was also assured that once mine is under control, there will be options.
But never, in my wild dreams, did I ever imagine what would actually happen to me.
First, a quick background on IIH.
Disclaimer: I am not a medical professional but rather someone dealing with my own intracranial hypertension diagnosis and recovery plan. Remember to seek medical advice before making any changes in your own life.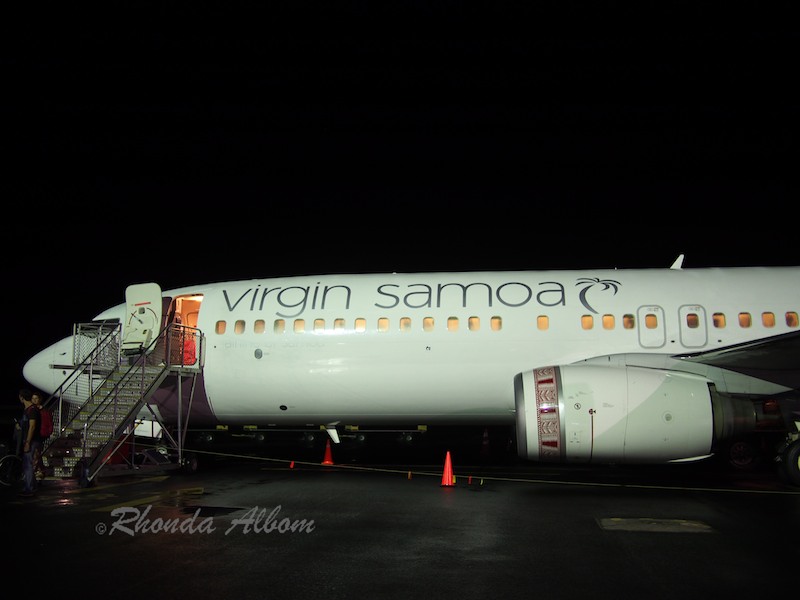 What is intracranial hypertension?
If you are wondering what is intracranial hypertension, you are not alone. I had never previously heard of it either.
In simple terms, the pressure of the cerebral spinal fluid in my skull is too high, resulting in an intracranial pressure headache or other IIH symptoms, which for me were mostly odd neurological pains.
While it's measured with the lumbar puncture, mine was initially suspected from an MRI scan.
Here's a trick to prevent feeling claustrophobic during the MRI scan: simply close your eyes before they put the head camera on you, and keep them shut until you are told that the scan is over.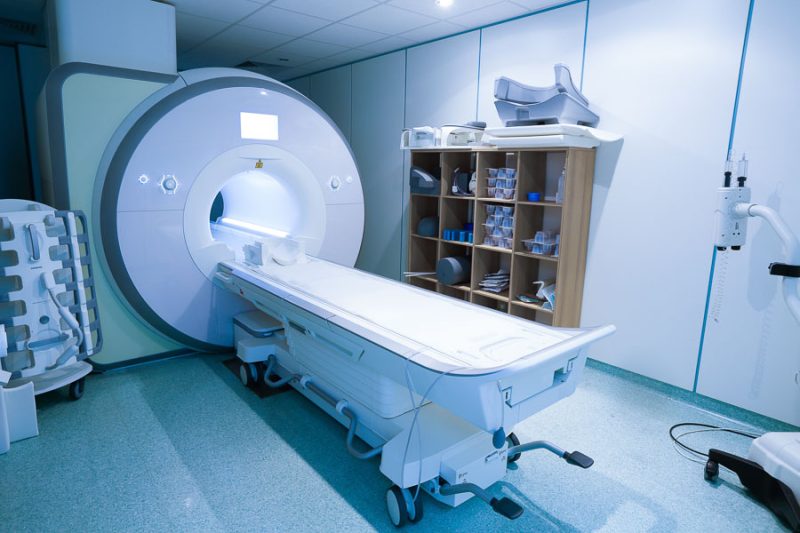 Back to my story about travelling and flying with IIH
And so my story from above continues when they told me that my initial pressure was higher than normal but not too bad. I was told to lose weight, a few other tips listed below, and prescribed the drug Diamox to take when I flew.
I followed the suggestions.
I lost weight and took the Diamox 30 minutes before boarding, and I was on my way again. I had horrid headaches, 24-hour fatigue, and a few other symptoms after each flight. To compensate, we added in the extra travel day and increased our overland transit. For us, this wasn't a problem, as we love road trips. And at the time, I "knew" the symptoms would be worse without the meds.
Then there was the flight that I forgot to take the meds and walked off fine. Here is where my story will hopefully begin to deviate from yours.
I had lost the weight, reduced my stress, changed my diet, and now I felt fine without the meds. So, I self-diagnosed (DO NOT DO THIS) and stopped taking the meds altogether.
Had I returned to the neurologist, he might have told me that since I am allergic to sulfa drugs, I am allergic to Diamox. (Why this was missed in the first place is an entirely different question.) The allergy may be what was causing the outward symptoms.
But I didn't go back, as I felt fine.
The scary part of my story …
Fast forward five years to today. Half of the weight has crept back on slowly, without notice. Then, rather quickly, I lost nearly all the hearing on the right side. Just like that.
It was enough to send me back into the MRI machine (the same machine that initially detected that there might be a pressure problem).
Well, this time, it turns out the pressure has broken through the bone that separates my ear canal from my skull, and I am leaking CSF. Yes, there is actually brain fluid leaking out of my nose and down the back of my throat.
The surgical repair does not sound like fun, but I have no choice. It involves cutting a 4X5cm hole into my skull and rebuilding the bone with graft material that he takes out my leg along with titanium mesh.
And once again, I am grounded – no flying with IIH for now and for at least several months after the surgery. This time there will be follow-ups.
Here's my current scan: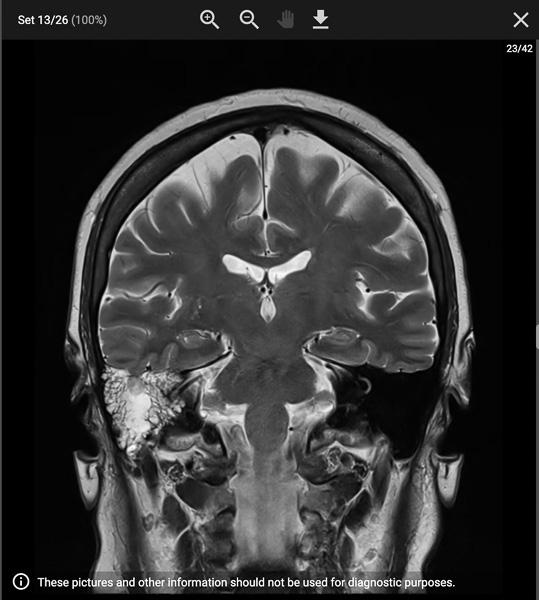 Surgical update
Surgery was hugely successful, and now I have two very impressive scars. The one on my head being much more impressive than the one on my leg. More updates in a few months.
Intracranial hypertension: What can I do now?
The following is a list of tips from my doctor for my case. Your situation might be different.
Reduce stress.
Reduce weight to normal range (my doctor suggested weight loss can sometimes put IIH in remission).
Reduce vitamin A (My intake was way too high even for a healthy person)
Get more sleep (for me, this means at least 7+ hours per night)
Cut out caffeine.
Reduce salt.
Walk (It's the only exercise they allow, otherwise, no lifting and no bending).
Stay grounded: At the initial diagnosis, they didn't want me above 5K feet. Therefore, there was no IIH and flying for a while as well as no mountain elevation.
Learn more about intracranial hypertension
If you want to read about the condition, check out one of these three articles from leading health organizations:
Online support if you have intracranial hypertension
There are several Facebook groups that claim to offer support. I neither run nor monitor any of these groups and offer them only for convenience. I am not necessarily recommending them, as groups change with their members.
Please Share:
If you found this article interesting, please share it on social media, including Pinterest: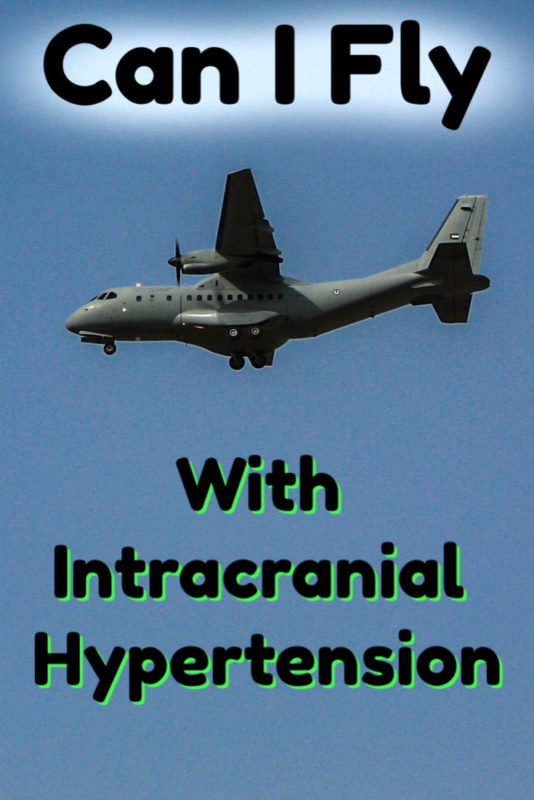 Share your flying and IIH story below.
Medical experiences throughout the world:
Photo Credits:
All photos on this page are either shot by our team and watermarked as such or stock images from Depositphotos.