While Chicago hasn't been my home for over 30 years, Chicago architecture still fascinates me. Considered the birthplace of the American skyscraper, Chicago's eclectic architecture can best be enjoyed from the river. We chose a Chicago Architecture Foundation (CAF) River Cruise aboard Chicago's First Lady Cruises.
Even before we pulled away from the dock, our CAF trained volunteer docent guide highlighted some of the interesting buildings, including my personal favourite corner that is home to the Wrigley Building and Tribune Tower.
The commentary throughout our 90-minute cruise included architectural information as well as some of the city's fascinating and colourful history. The majority of the city was built after the great Chicago Fire of 1871. Our guide kept it light and entertaining as she pointed out examples of historic revival, art deco, mid 20th century modern, post modern and contemporary design within Chicago architecture.
Here are a few of our favourites: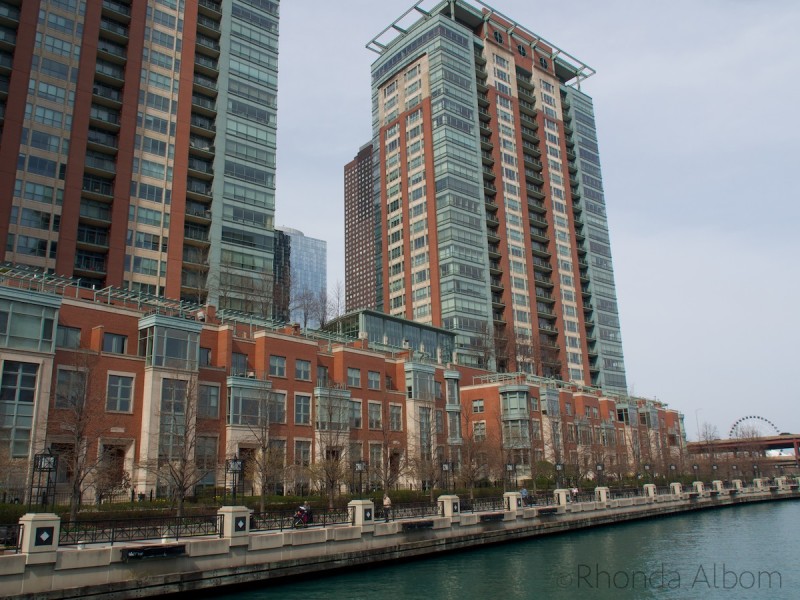 Practical Information and Tips:
Arrive early for the best seats, which I think are on the small deck at the front of the boat. We sat on the large upper deck. If here, I would recommend sitting to port (left), as more features were highlighted on this side.
Most people stayed in their seats for the entire tour, however, to get better photos, I moved about the boat.
The dock for Chicago Architecture Foundation River Cruise aboard Chicago's First Lady Cruises is located on the Riverwalk at the Michigan Avenue Bridge and Wacker Drive.
The cruising season typically runs from April through mid-November.
Tickets can be purchased in advance (online www.ticketmaster.com/rivercruise or via phone 800-982-2787), at the dock, or at the CAF Shop & Tour Center (224 S. Michigan Ave.).
The tours are hourly from 10 am with additional sailings on weekends.
See the official webpage: (CAF) River Cruise aboard Chicago's First Lady Cruises.
The CAF River Cruise aboard Chicago's First Lady Cruises is ranked amongst the top ten tours in the USA by Trip Advisor (2015).
Note: Based on world conditions, we advise checking official channels including cancellation policies prior to booking. Also, with often reduced capacity, booking ahead becomes more important.
Do you love Chicago architecture? Have you enjoyed a CAF River Cruise aboard Chicago's First Lady?
If you enjoyed this article, please share it on social media including Pinterest:
Disclaimer: I was provided with a complimentary tour, however, the opinions expressed here are strictly my own.