Walking towards the waka house, we listened as our guide brilliantly narrated New Zealand's history.  While many say it was discovered by Dutchman Abel Tasman in 1642, the reality is that the Maori people had arrived 650 years earlier. With only 1000 years of history, New Zealand is one of the world's youngest nations.
Our guide told a version of the story I had not heard before: The Maori had never seen a watercraft like the ships of the Europeans. When Tasman arrived, the Maori chief blew a horn while wondering if these strange men had come in peace. The trumpeted reply from Tasman's ships sounded like war cries to the Maori people and they immediately climbed into their waka taua (war canoes) and headed out for a very unfriendly welcome to Tasman's men. The defeat had Tasman pulling up anchor and sailing away.
These are not the same waka taua that we see today at the Waitangi Treaty Grounds in the Bay of Islands of New Zealand. In fact, that particular event took place in Golden Bay, a different part of the country. However, it is a significant piece of New Zealand history, as are the three waka taua displayed at the treaty grounds.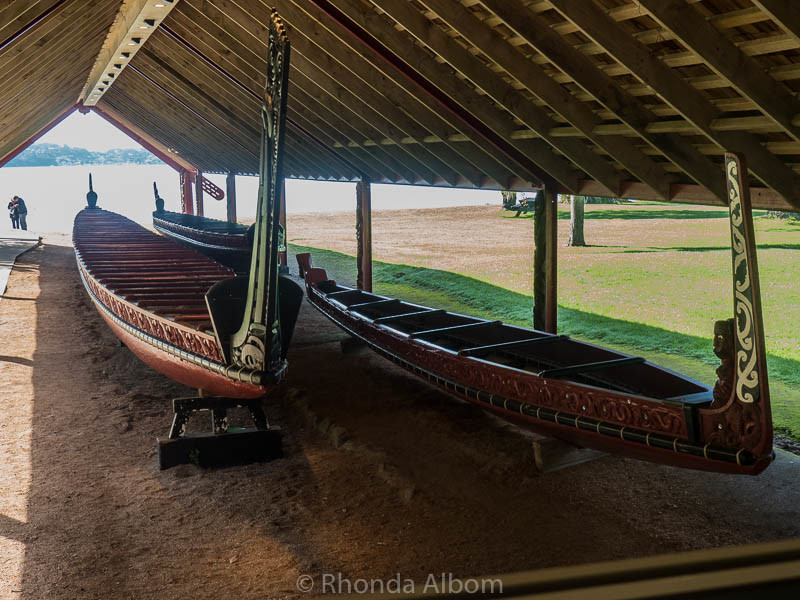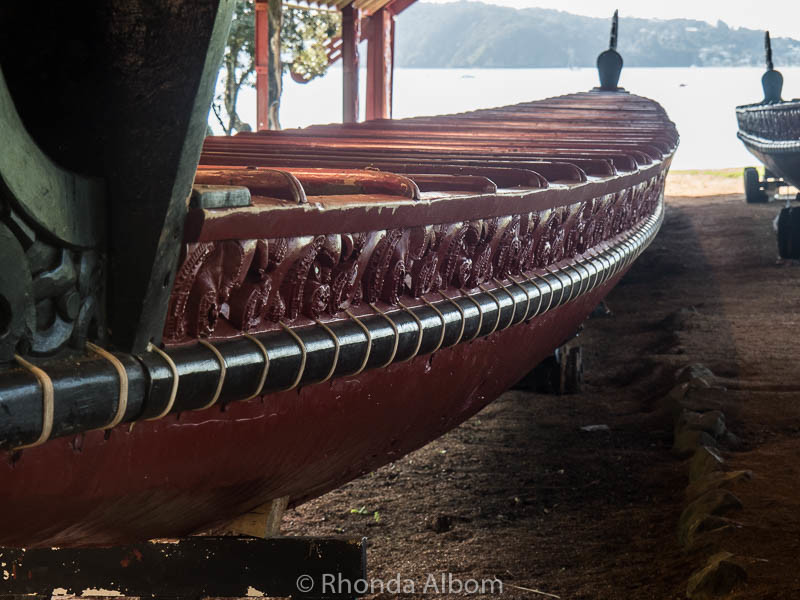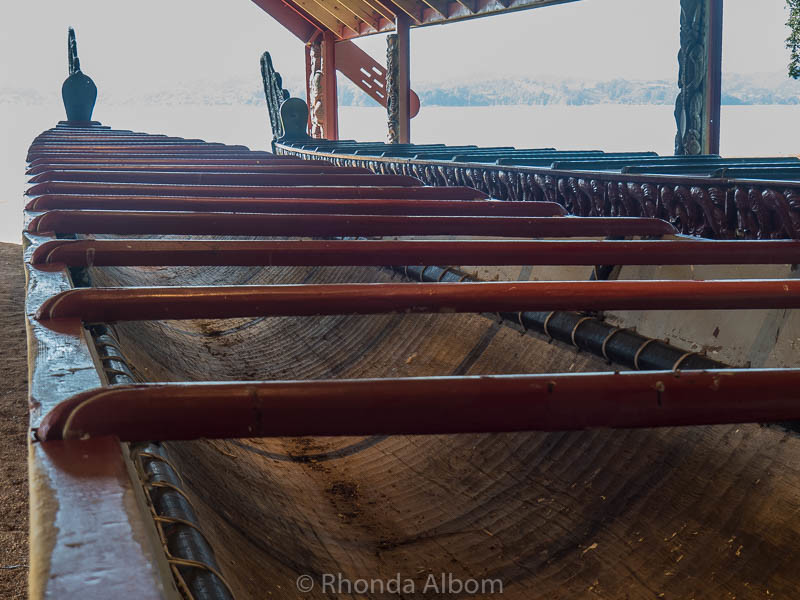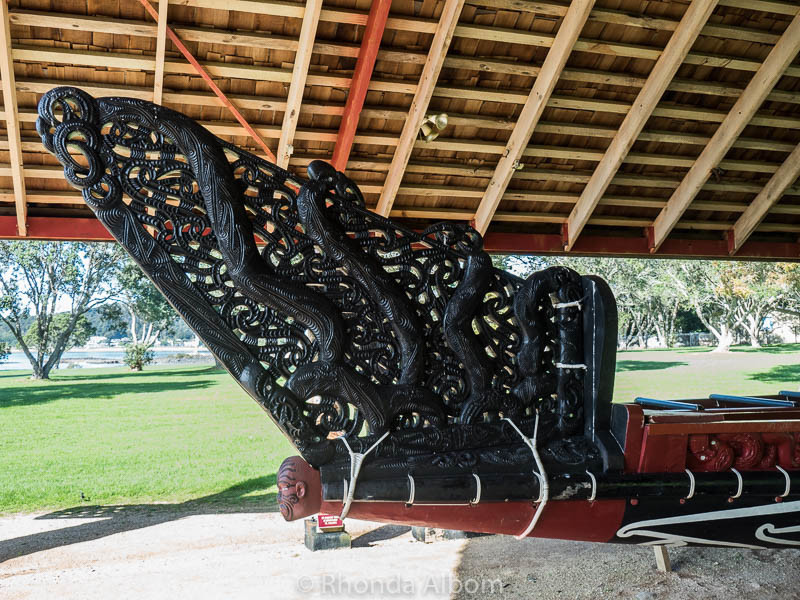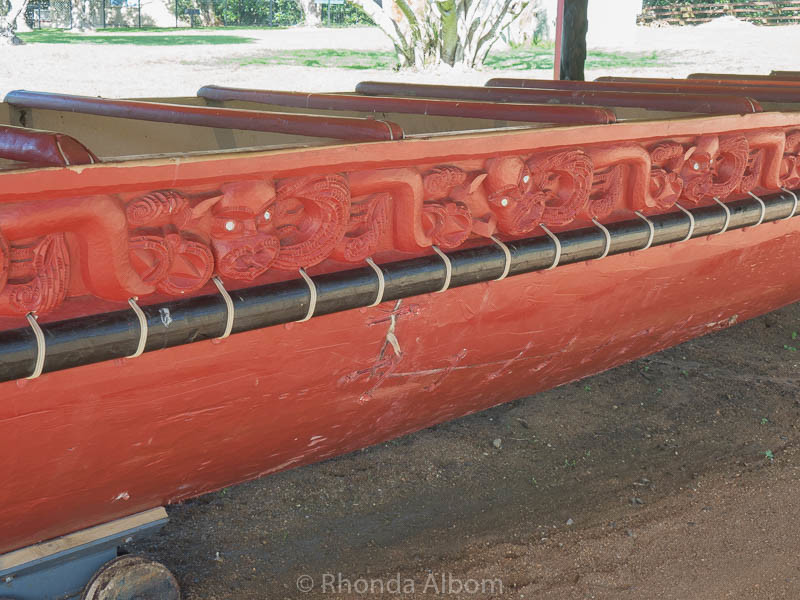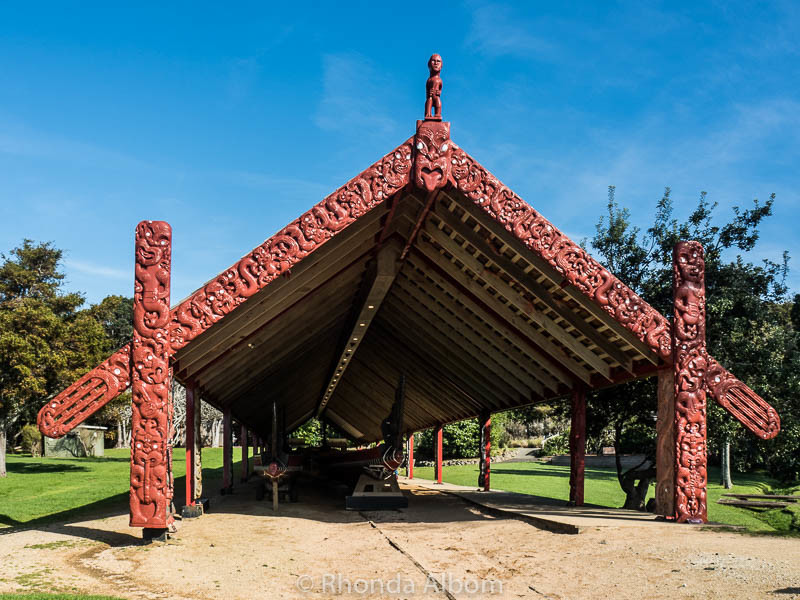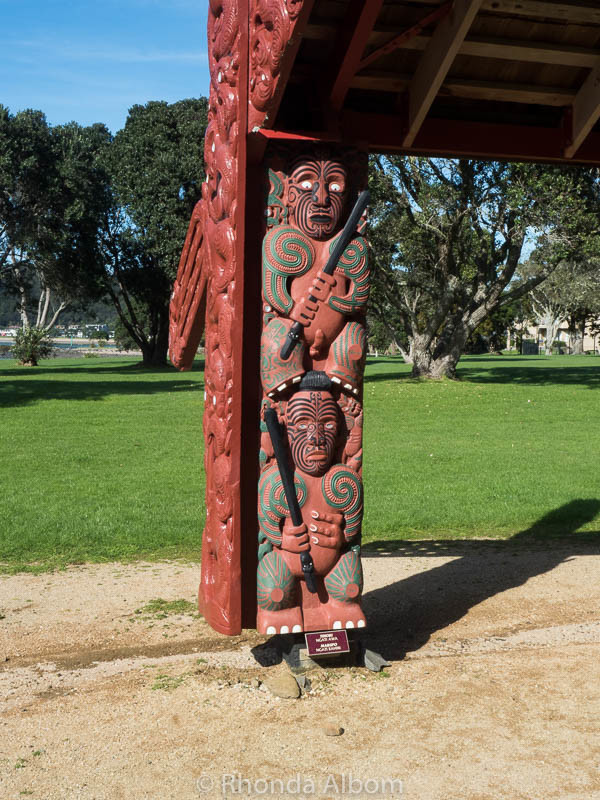 More Information on Visiting Waitangi Treaty Grounds
The guided tour at the Waitangi Treaty Grounds is excellent. Our guide was fascinating, and his stories brought the visit to life. I recommend both the guided tour, the Maori cultural show, and a visit to the new museum. All three are included in the price of entry.
The Waitangi Treaty Grounds are located in the Bay of Islands, 2 kilometres north of Paihia. There is plenty of free parking.
The grounds and museum are open every day from 9 am to 5 pm, with extended hours in summer.
**The Waitangi Treaty Grounds in the Bay of Islands is one of many fascinating things to see in Northland. Follow our Northland itinerary for a several day adventure.
Have you seen a waka before today?
If you enjoyed this article, please share it on social media including Pinterest: