No worries, we were not beheaded at the Tower of London, but we did learn about so many of the others who were. Some of the more famous ones we can remember from our visit: William Hastings 1483, Queen Anne Boleyn 1536, Catherine Howard 1542, Lady Jane Gray 1554 and Robert Devereux 2nd Earl of Essex 1601. The History of the Tower of London is loaded with drama.
Our guide through the tower was a master story teller, as a result this was my favorite stop in London so far. I knew I would love it as it is also home to the crown jewels – the one area where no photos were allowed. Here is the Tower of London in the background, as we walked up to it.
The girls at the entrance to the Tower of London. We walk through this gate and then join in with the next tour group leaving.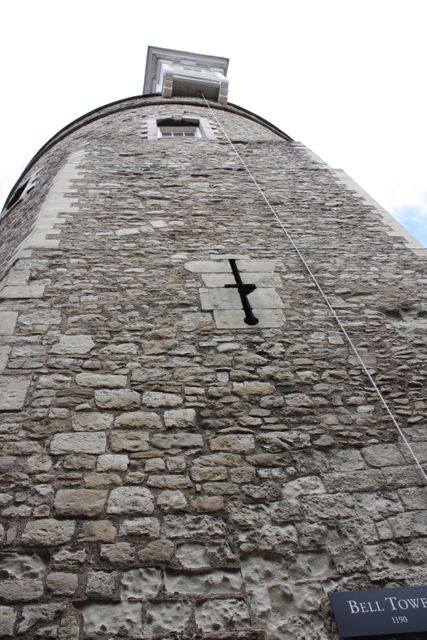 Nicknamed Beefeater, the 12 guards at the Tower of London are officially called Yeoman Warders. To us, they were the tour guides, although their official responsibilities are safeguarding the British crown jewels, and of course, looking after any prisoners at the Tower. I love their uniform and had to ask about the ER which it turns out stands for Elizabetha Regina (Regina is Latin for queen).
The photo is of our "guide" who took one look at our teen's panda hat (yes, she is still wearing it) and called her "panda slayer." While my teen didn't really find this so funny, the rest of the group had a good laugh about it. I can't speak about all of the Beefeater guides, but we were really lucky to have this one. He was knowledgeable, funny and witty.
We were enchanted by the changing of the guards just outside the building which houses the crown jewels. Unfortunately no photos were allowed of the stunning crown jewels, which is fine as all those sparkly diamonds would have messed with the lighting.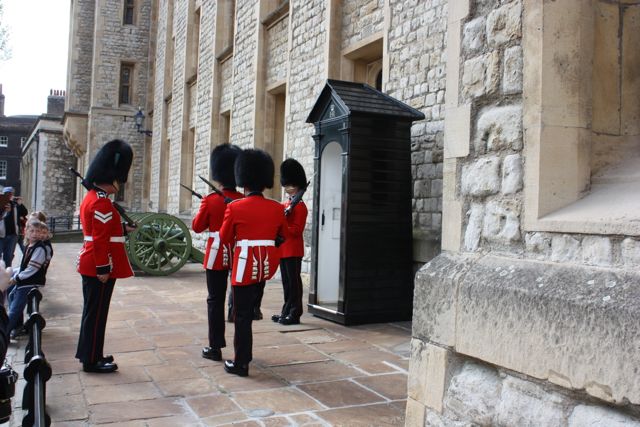 A memorial at the chopping block in the Tower of London:
Every good tower has a dungeon with the "rack." This one was eerie, as we knew it had actually been used to torture people.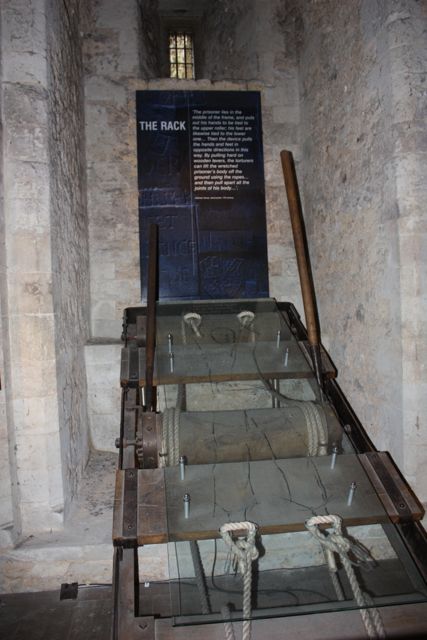 More Information:
All photos on this page © Rhonda Albom 2012
Note: Based on world conditions, we advise checking official channels including cancellation policies prior to booking. Also, with often reduced capacity, booking ahead becomes more important.
Have you been to the Tower of London? Have you seen the Beefeaters? Would you like to visit here?