There is so much to see in Beijing. Yesterday the Forbidden City, today we visited the Summer Palace, where the Emperor used to live from April until the weather turned cold. It's bigger and I found it more striking than the Forbidden City. Actually, it is a lot bigger, covering an expanse of 2.9 square kilometres of gardens, palace buildings and lakes. The Summer Palace is a UNESCO World Heritage Site.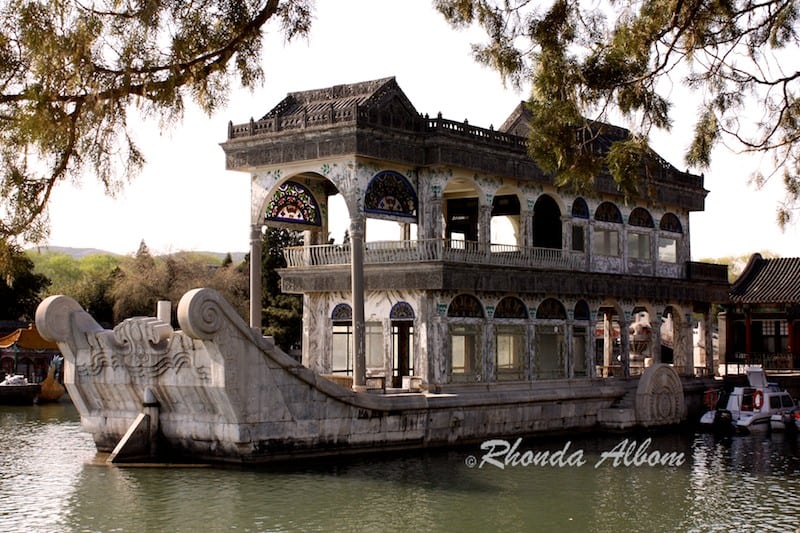 Not only was it a day of enjoying beautiful, it was also fun. It took us a bit of humiliation to figure out how to operate the single control on the paddle boats, but we sure had a few good laughs. It probably would have been easier if we could have read the instructions, but none of us read the Chinese characters.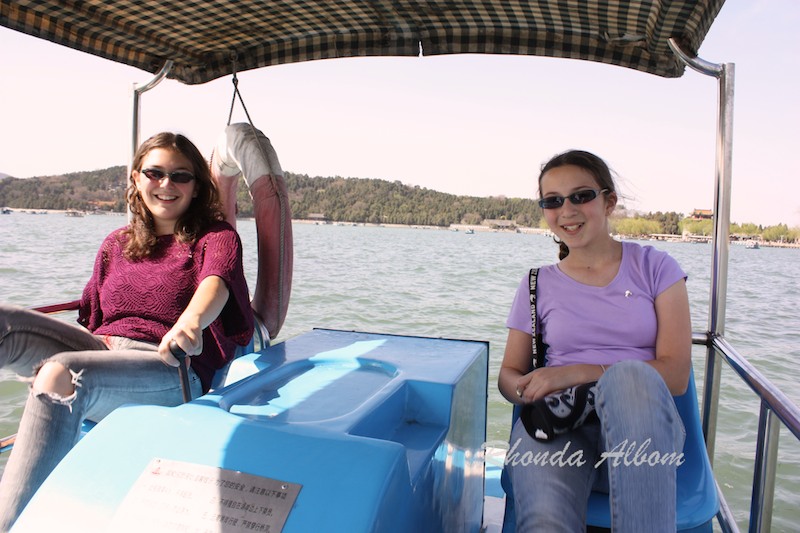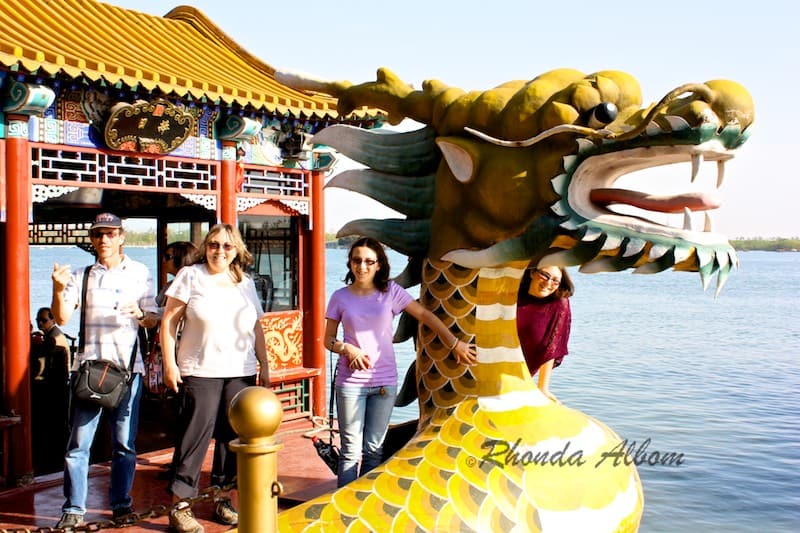 Note: Based on world conditions, we advise checking official channels including cancellation policies prior to booking. Also, with often reduced capacity, booking ahead becomes more important.
Have you been to the Summer Palace Beijing? Would you like to ride on a dragon boat?