Looking up at the words "Convent of St. Patrick" in the stained glass over the entry door, I had to wonder what I was doing here. In truth, my confusion began as we turned onto the drive and I looked up at the classic architecture while hubby announced, "this is where we are staying tonight."
With no hint of it being anything other than a convent, I was hesitant as hubby knocked on the door. From the moment it opened, we entered an alternate reality filled with warm colours and eclectic decor. We were warmly greeted by Vivienne, the proprietor and we entered this former convent, turned luxury boutique hotel.
Renovations updated 107-year-old Saint Patrick Convent while maintaining its original style. The eccentric decor reflects Vivienne's fascinating life of travel. It's impressive. And it works. Take a look: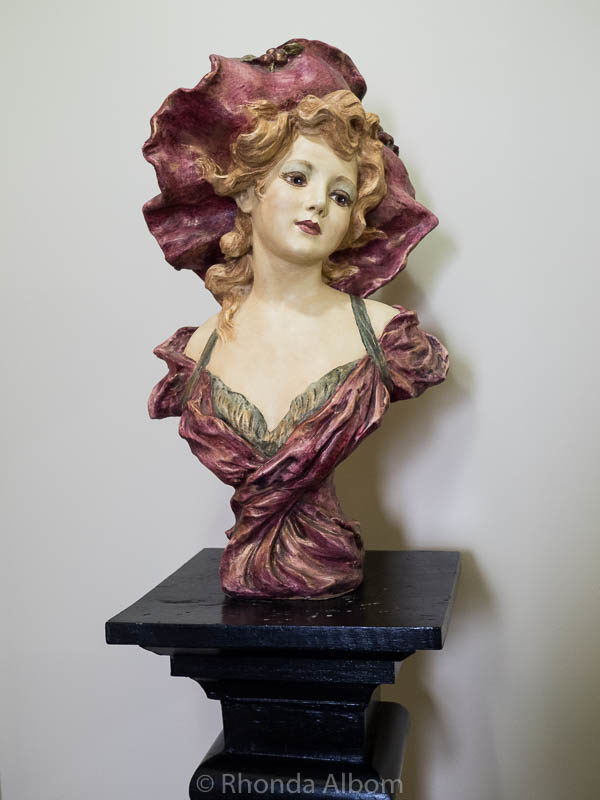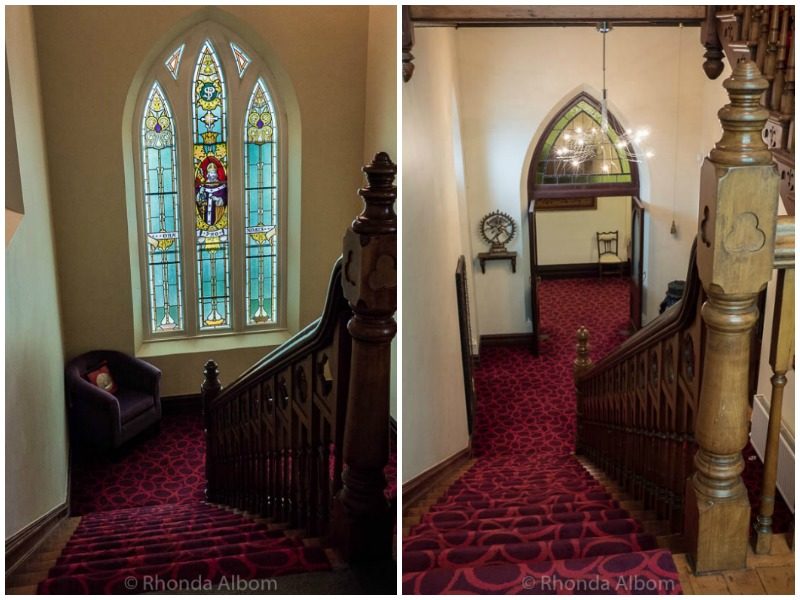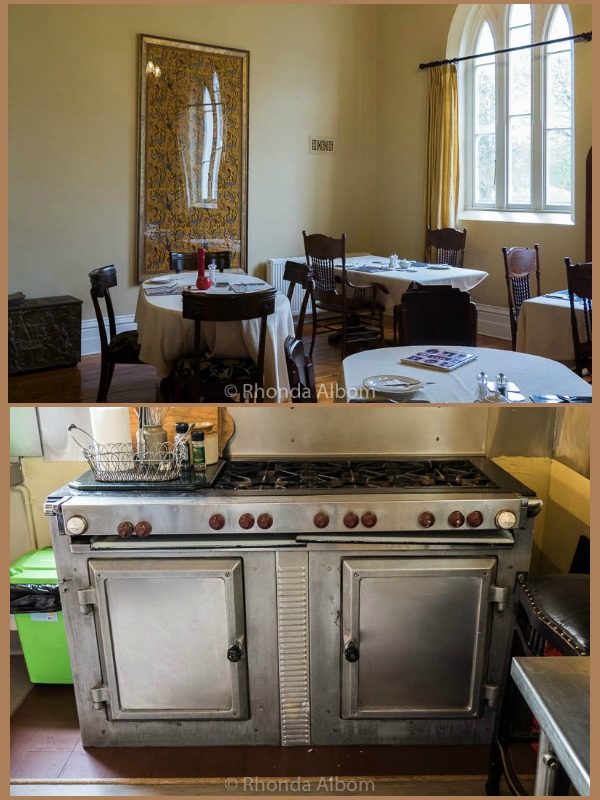 And if staying in a former convent wasn't unusual enough, we had dinner at Alex's Pizza Outback Bar. Our directions were to enter the pizza restaurant and tell them we want to eat in the "back room." If it had not been raining, we could have entered from the exterior, but those doors were closed today. So, without hesitation, we were taken through a side kitchen, down a hallway, and brought into the most bizarre restaurant setting I have seen for a while. Clearly Australian, the wall decor covered everything from sports to crocodiles. And the menu was equally as random with options ranging from Thai chilli to Spanish paella.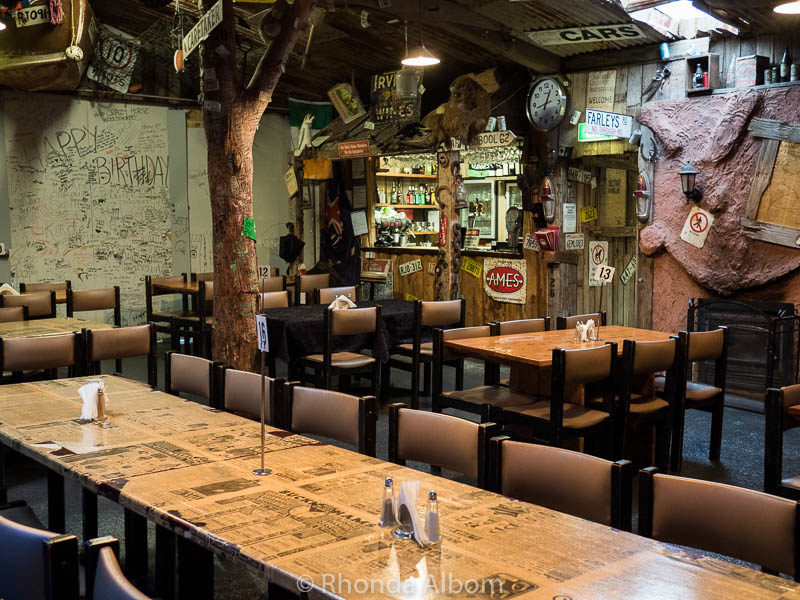 Practical Information:
Koroit is approximately 15 minutes west of Warrnambool and 10 minutes east of Port Fairy. It is on land originally inhabited by the Peel Whurrong Aborigines.
St. Patrick's has an interesting history from a convent to school, hostel, and finally a luxury boutique hotel.
Koroit is listed by the national trust as one of Australia's most complete examples of an early Irish settlement.
Nearby (5 minutes drive) is Tower Hill, a national park located within the crater of an extinct volcano. We didn't visit, however, we have heard that sunset is a great time to spot koalas, kangaroos and emus.
The Grampians National Park (blog post coming soon) begins an hour to the north.
Southern Right Whales can be spotted from July to September as they calve at Logan's Beach in Warrnambool.
Koroit was our last stop after two days driving the Great Ocean Road, the first day focused more on amazing beaches, surfing, and a waterfall, while the second day seemed filled with and rock formation and a wild koala sighting.
We use Lonely Planet – Australia to find unusual places while we travel and then we check Booking.com for the best prices.
Our only regret: Not staying longer.
Given the option, would you stay in a former convent off the beaten path, or would you prefer to stay in the main town?
If you enjoyed this article, please share it on social media including Pinterest.
Disclaimer: Nothing to disclaim today. We were paid guests of St Patrick's Luxury Boutique Hotel, and Vivienne was not even aware that we are travel writers. The opinions expressed here are strictly my own.