As we looked out on Plaza del Pilar, we instantly knew that we hadn't allocated enough time to explore Saragossa. Like many visitors, we came to this Spanish town to see El Pilar, but even the plaza had so much more to offer. Saragossa (Zaragoza in Spanish), is a city of significant religious importance. Located inland in the northeast portion of the country, Saragossa is the capital of Spain's Aragon region.
Note: Based on world conditions, we advise checking official channels including cancellation policies prior to booking. Also, with often reduced capacity, booking ahead becomes more important.
The First Church Dedicated to the Virgin Mary
Local legend tells us that Saint James the Apostle came to Saragossa to spread Christianity. As he prayed one day in 40 AD, an apparition of the Virgin Mary appeared to him. She gave him a 39 cm tall statue of herself and a pillar made of jasper. Following her instructions, he built a small chapel on the spot, thus creating the first church dedicated to the Virgin Mary. El Pilar is not the original church on this location. The church has been rebuilt many times, each time increasing in grandeur. The current Basilica of Our Lady of the Pillar (or just El Pilar) was designed in 1681 and remodelled in the 18th century. Construction on the towers finished in the early 20th century.
The Pilgrimage to El Pilar
Thousands of pilgrims make their way here every year to kiss the small stature. For many, it is a stop on their pilgrimage to Santiago de Compostela. In fact, El Pilar is the second-most visited pilgrimage destination in Spain after Santiago de Compostela.
Basilica of Our Lady of the Pillar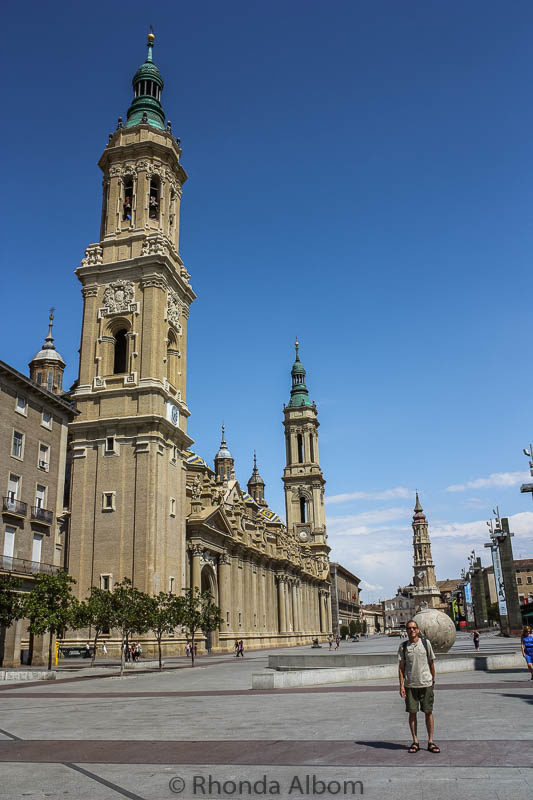 Tour the Region
Pilar Square
Aptly named for the basilica, the plaza is called Pilar Square. In addition to El Pilar, we found a variety of statues, fountains, museums, and another major cathedral.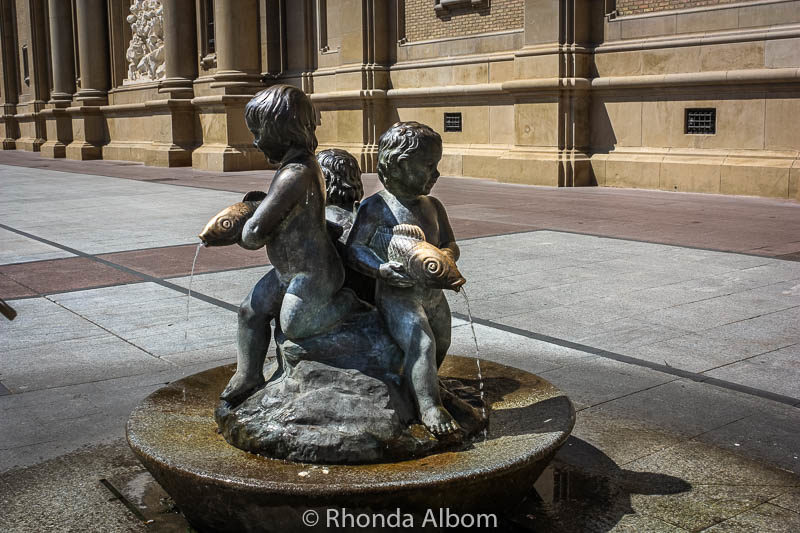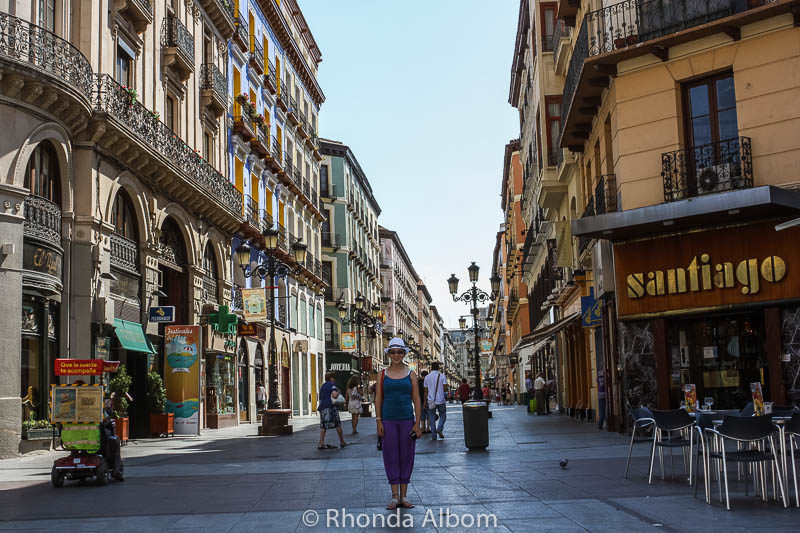 Cathedral of the Savior
The Cathedral of the Savior, also called La Seo de Zaragoza is the other main Roman Catholic cathedral in the city.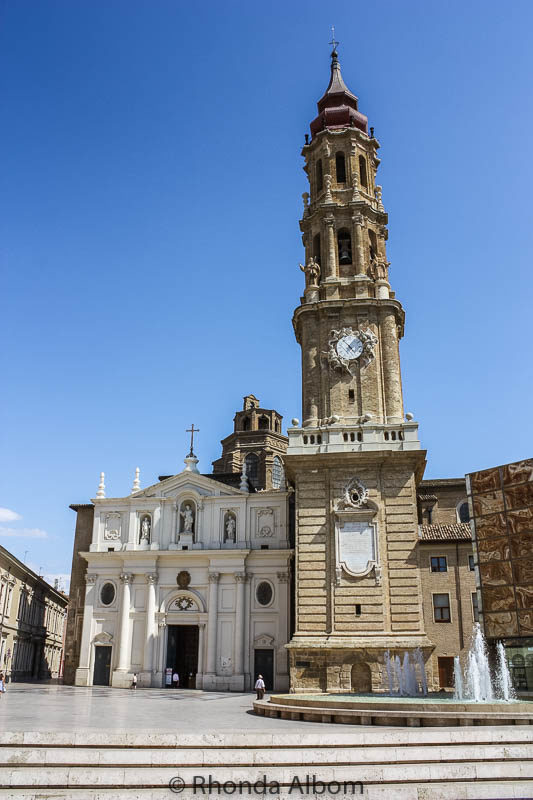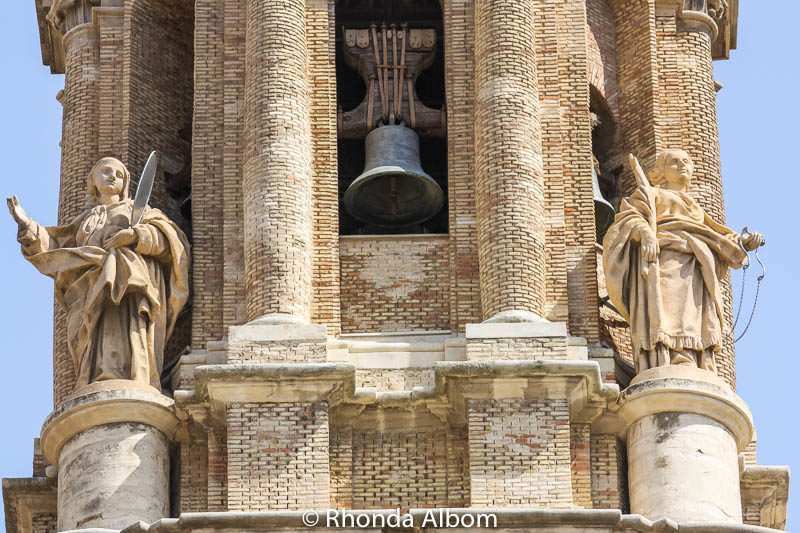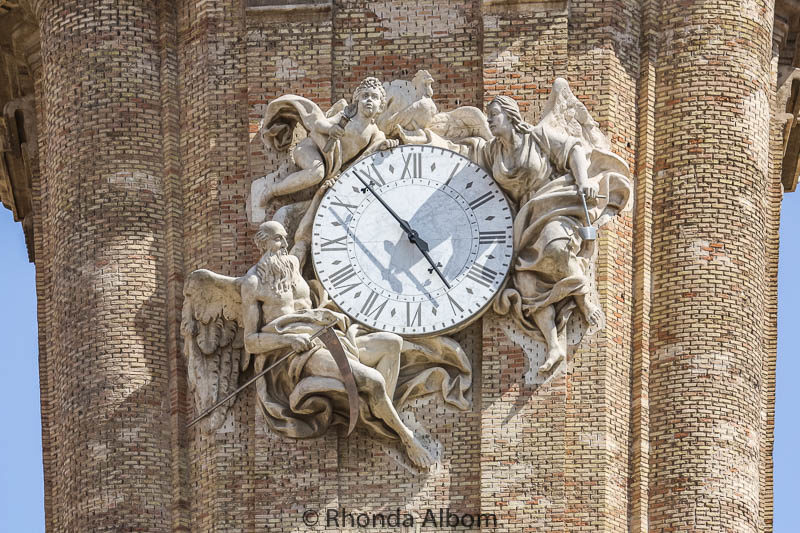 More Information on Saragossa and El Pilar: