Our final port on our Mediterranean cruise was Venice, from which we hired a car and drove to Salzburg Austria, home to both the Sound of Music and Mozart.
This was a great choice. We found an affordable apartment and rested, as cruises tend to leave us needing a bit of recovery time.
Now we are ready to see the sights. We couldn't find a free walking tour, but we were able to avoid the expensive Sound of Music tours by purchasing a self-guided Sound of Music Tour from the Salzburg tourist information site. I am guessing that a bit more work and we would have found one for free on-line, but for €2.50, it didn't seem worth the bother to head back to the hotel.
Which of these sites do you recognize from the Sound of Music?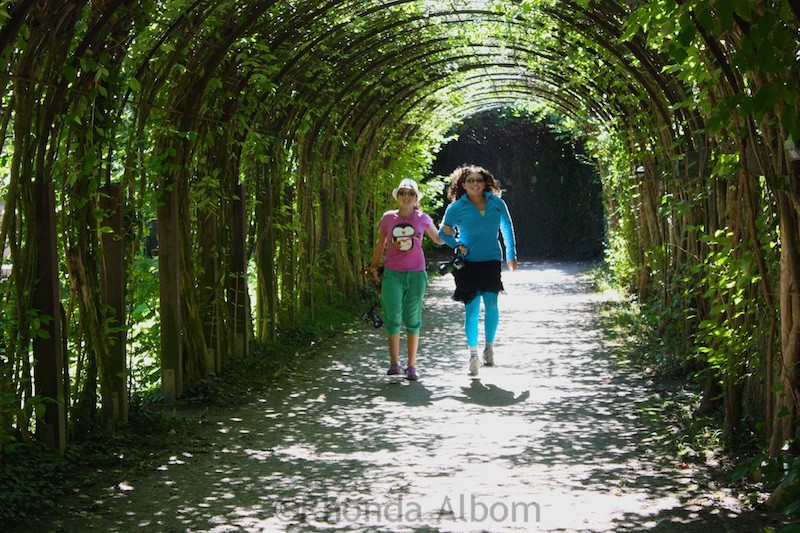 Unless otherwise noted, all photos on this page ©Rhonda Albom 2012
Note: Based on world conditions, we advise checking official channels including cancellation policies prior to booking. Also, with often reduced capacity, booking ahead becomes more important.
Travel Tips for Salzburg:
Watch the Sound of Music before you go.
Ask at the i-site about self-guided tours.
The hop-on, hop-off bus gives a great overview and fun history, and it stops to allow photos at two of the locations.
If you have a car, don't miss the salt mines (tomorrow's post).
Mozart, The Sound of Music, or something else, what is your favourite thing about Salzburg?
If you enjoyed this post, please pin: