Last weekend, while the girls were ice skating, I took a walk around the city. Reflection of Auckland were everywhere. It is a great city for walking, as it's filled with an eclectic mix of architecture and street art, as well as being home to the tallest man-made structure in the southern hemisphere. As we walked past Sky City, I looked up at the right moment to catch a reflection of Auckland Sky Tower, an iconic symbol of New Zealand.
With so many glass buildings in the city, it's easy to spot reflections of Auckland. The first three photos are shot on a heavily clouded white sky day giving an eerie shape to the images, while the last three had cumulus clouds on a blue sky.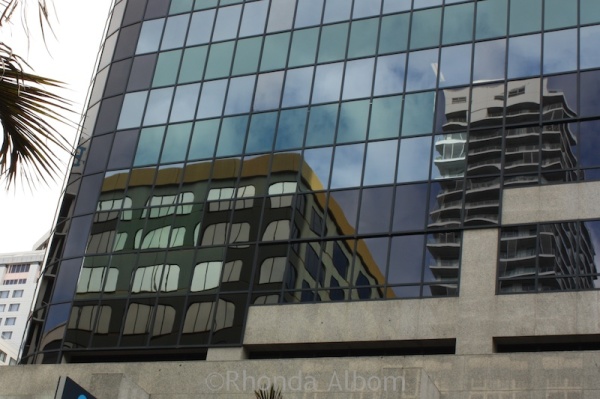 Do you look up when you walk? Which of the reflections of Auckland is your favorite?
Seven ridiculously simple tips that WILL improve your photos
Whether you shoot with a phone or a DSLR, let me share my secrets.
Subscribe to Albom Adventure's Travel Tips newsletter and download our free ebook: Take Better Travel Photos By Rhonda Albom