A rainy Auckland night offered me an interesting photographic challenge, and an opportunity to push my new camera and see what it can do. We were lucky, Tropical Storm Debbie didn't hit us head-on, but her effect came in walls of water beating down as if someone above was playing with the tap. From dry to downpour, then back again. Without a tripod, and in an attempt to stay somewhat dry, I hid under awnings and in doorways. There were no extra hands to hold an umbrella, and the wind would have taken it had I tried.
The ability to capture images of the rain had always eluded me in the past until now. As I walked along Quay Street, from Viaduct Harbour to the Ferry Building, I shot with an Olympus OMD Em5 Mark II. I added a 14-150mm lens, a combination that is water resistant.
Experimenting quite a bit to capture the rainy Auckland night, I have included my settings below.
Finding Beauty on a Rainy Auckland Night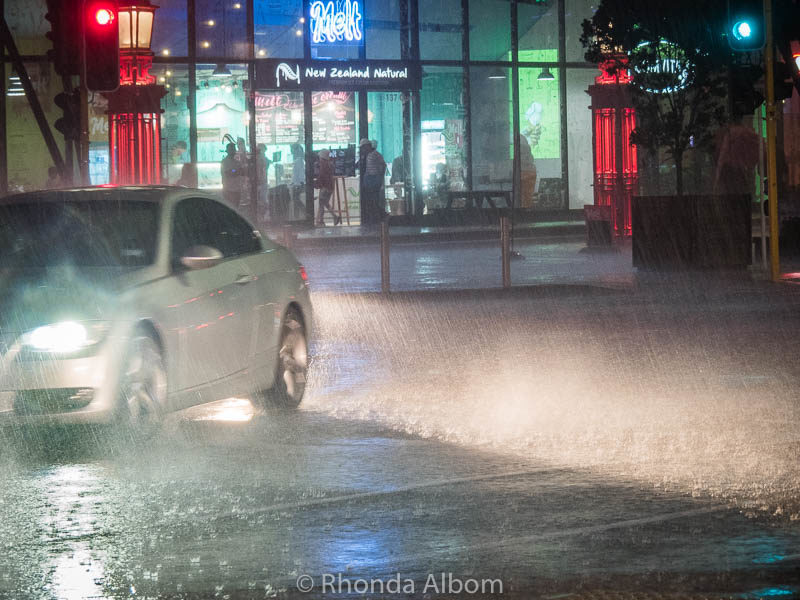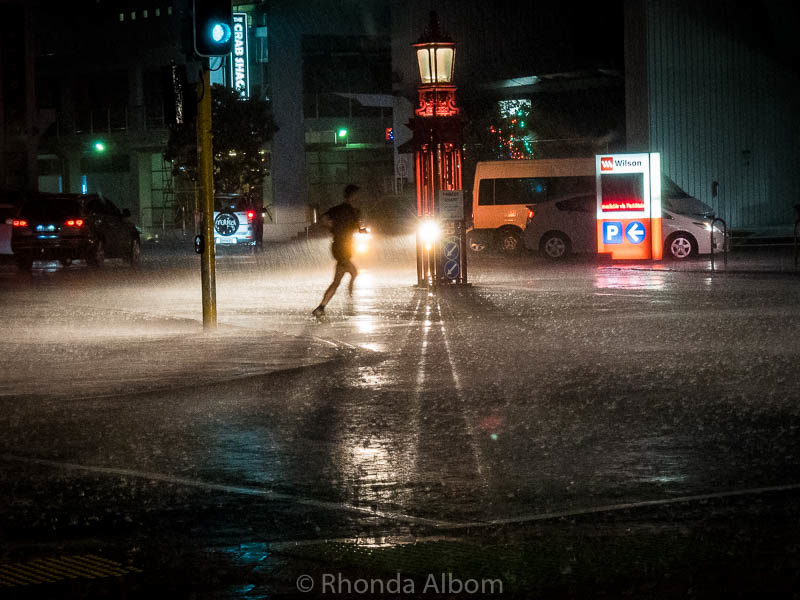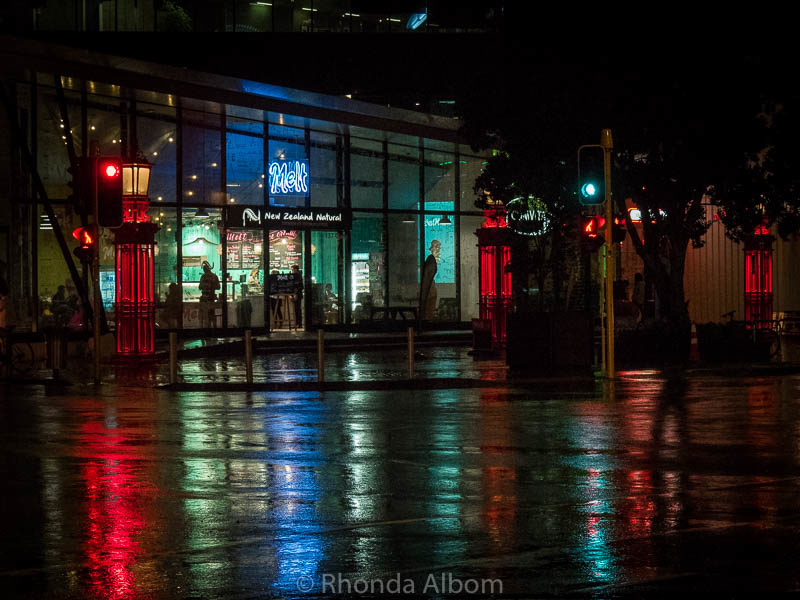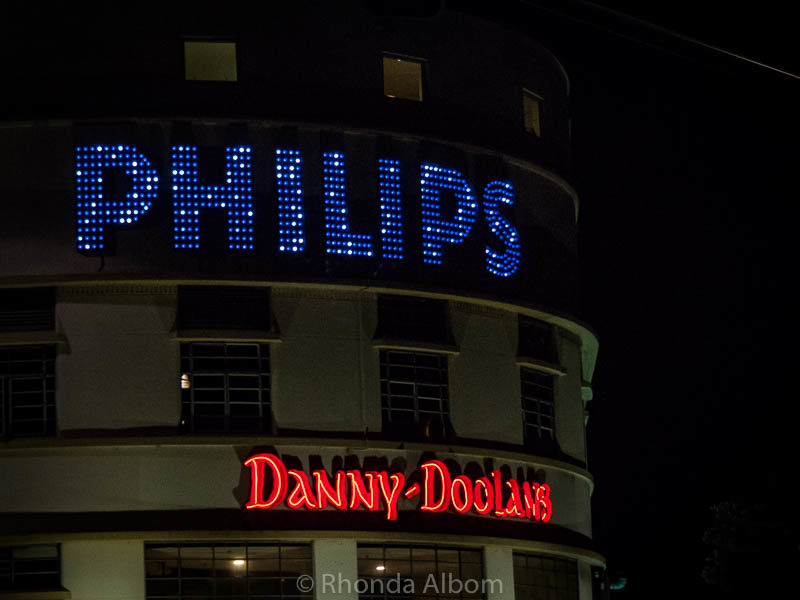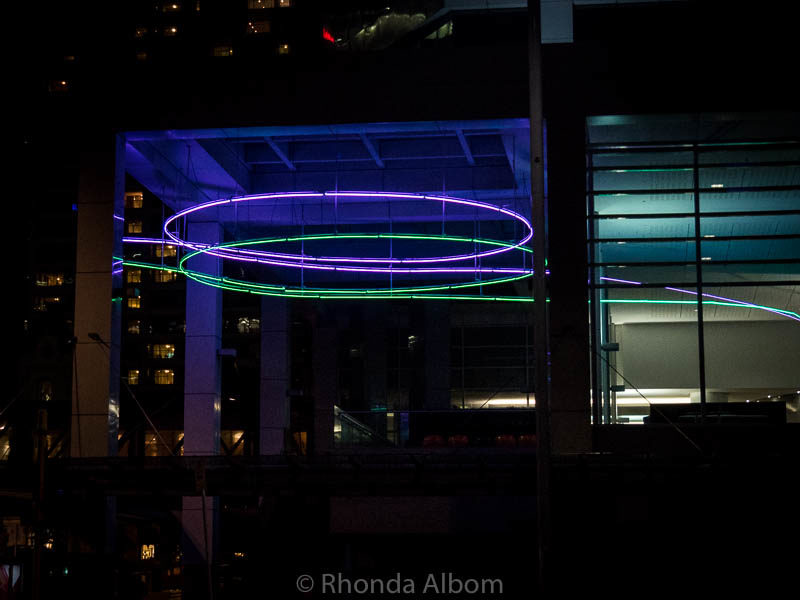 Shop related products on Amazon
Price: $12.88

Was: $18.95

Price: $16.99

Was: $24.99

-35%

Price: $16.97

Was: $25.99
‹
›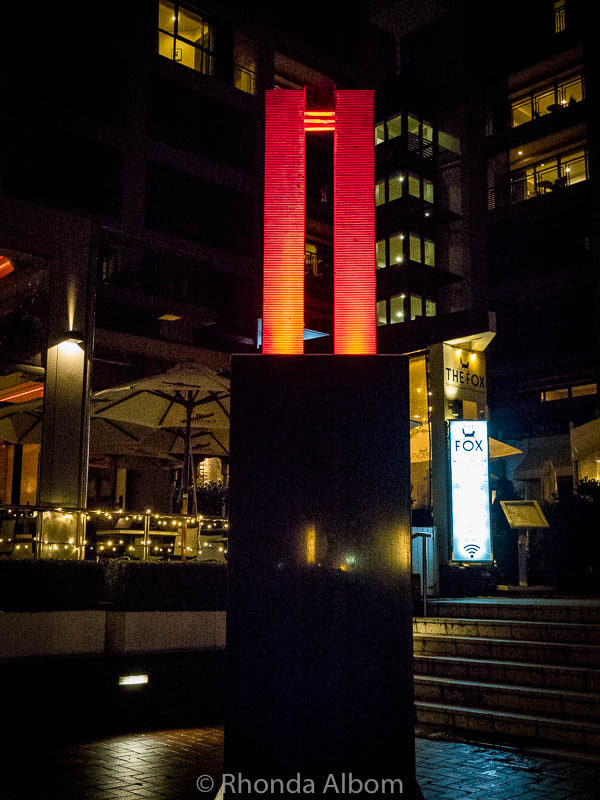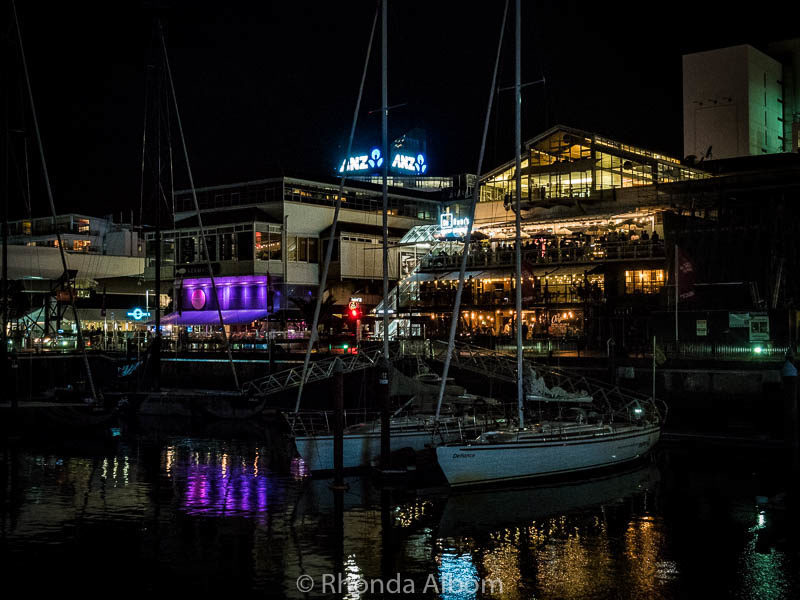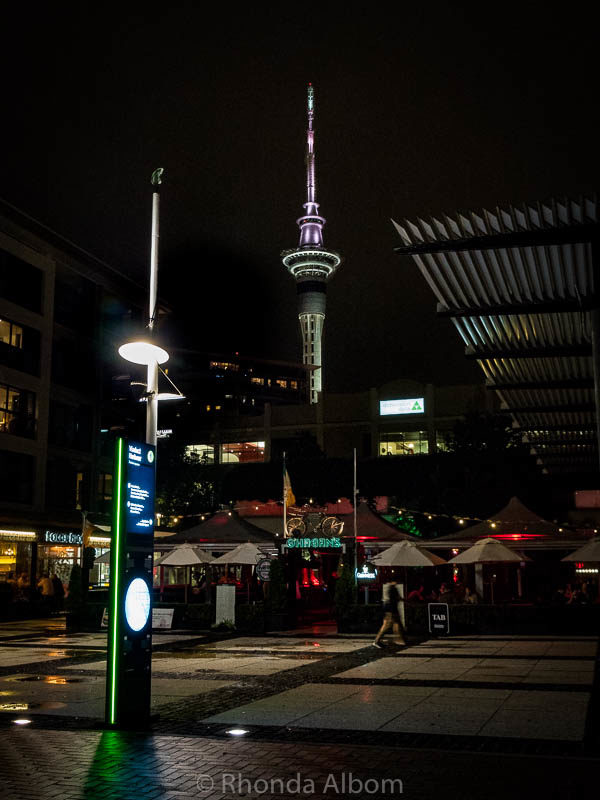 The Damage from Cyclone Debbie, and the downgraded Tropical Storm Debbie that hit New Zealand:
While I captured the beauty of a rainy Auckland night, others didn't fare so well. Debbie was a Category 4 cyclone when she slammed into Australia with wind speeds reaching 250 km/hour (155 mph). Our hearts and thoughts go out to people affected by the storm. Learn more about it here:
Were you affected by the cyclone or the tropical storm?
If you enjoyed these rainy Auckland night images, please share this article on social media, including Pinterest: