Police pockets are for payoffs, and there is no hiding it in Morocco.
As we drove through the interior we frequently came upon road blocks.  Our tale is best shared in a short story I recently took 2nd place for in a writing contest.  The rules: maximum 250 words  starting "I laughed silently"
Dad Knows What He's Doing
I laughed silently as the officer instructed my husband to exit the car.  It felt odd to be on the ill-treated side of racial profiling.  Yet, I was intrigued by the corruption and blatant assumption that Europeans were prepared to pay "fines" for imaginary offences.
The roadblocks were frequent in this African nation, and we were familiar with the drill. As we approached I reminded my husband to appear disinterested. However, his unintentional eye contact and gentle smile resulted in our being stopped.
I hoped this was going to cost us less than yesterday's 300dh fine.
My daughter's worried voice interrupted my thoughts, "Mom, dad's arguing with the police and he looks mad."
"Keep your eyes forward," I reminded her. We were out of our comfort zone, but we knew that here, a woman's place was silent.
"Dad knows what he is doing," I assured her.
We breathed a sigh as he returned to the car smiling.  Today's fictitious infraction was passing a truck on a curve, which carries a 700dh fine.  This was all written in Arabic for him to confirm, a language we don't speak.
My husband simply announced to the officer "That's too much."
A brief negotiation resulted in 100dh paid directly into the officer's pocket, a deal my husband happily took.
We were on our way until the next day's roadblock, when I laughed silently as the officer stopped our car.
* * * * * *
Fiction or non-fiction?  Mostly true, I took liberties to stay within the 250 word limit.
Laugh Quote's Travel Tips for the Day:
Talk to the locals, read, and know the protocol before you get pulled over. Police pockets are for payoffs in some places, however in most other countries, hubby would have ended up in jail. He understood how it worked in this part of Morocco, so I am proud of hubby!
Negotiate, pay the price and go on with your day. We met a couple that refused to participate in a "payoff" so insisted on paperwork.  In their quest for honesty, they ended up paying a 2,000dh fine.
 Police Pocket Are for Payoffs Pictures:
Are you kidding me?  No way was I taking police photos.  I wasn't about to do anything that would upset the men who determined how much our fictitious fines would cost.
Instead, here are some roadside photos – all taken in the interior or in the Sahara from Marrakesh traveling east towards the border with Algeria.  If you are wondering, Morocco is one of my favorite places. The payoffs are just a part of their culture that seems easy to poke fun at for the letter P.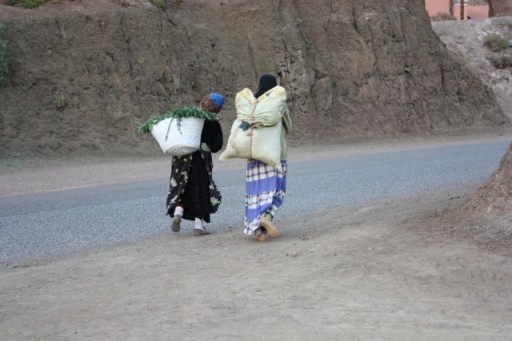 All photos ©Rhonda Albom 2011-2012.  All rights Reserved.
Have you been stopped for something you didn't do?
What about a payoff, have you done it?  Would you do it?
Seven ridiculously simple tips that WILL improve your photos
Whether you shoot with a phone or a DSLR, let me share my secrets.
Subscribe to Albom Adventure's Travel Tips newsletter and download our free ebook: Take Better Travel Photos By Rhonda Albom