Perth was our port of disembarkation on our recent Royal Caribbean cruise, allowing us several days before we flew home. Our first time in Western Australia and of course we already want to return for a much more elaborate exploration of the region. We did have time for a city tour, a river cruise to Fremantle, a self-guided search for street art (article coming soon), and a fantastic day in Kings Park and Botanic Gardens.
We found Perth to be a modern mix with bits of the old. Overall it is an artistic city, and everywhere we looked caught our attention. Limiting this page to only a few highlight photos was quite challenging. Here is what made the cut.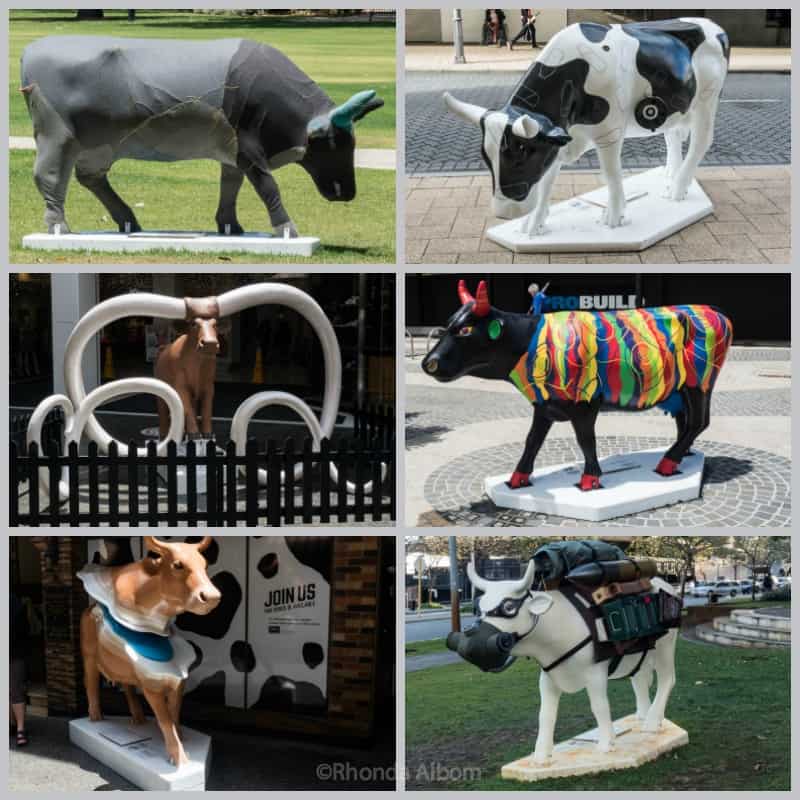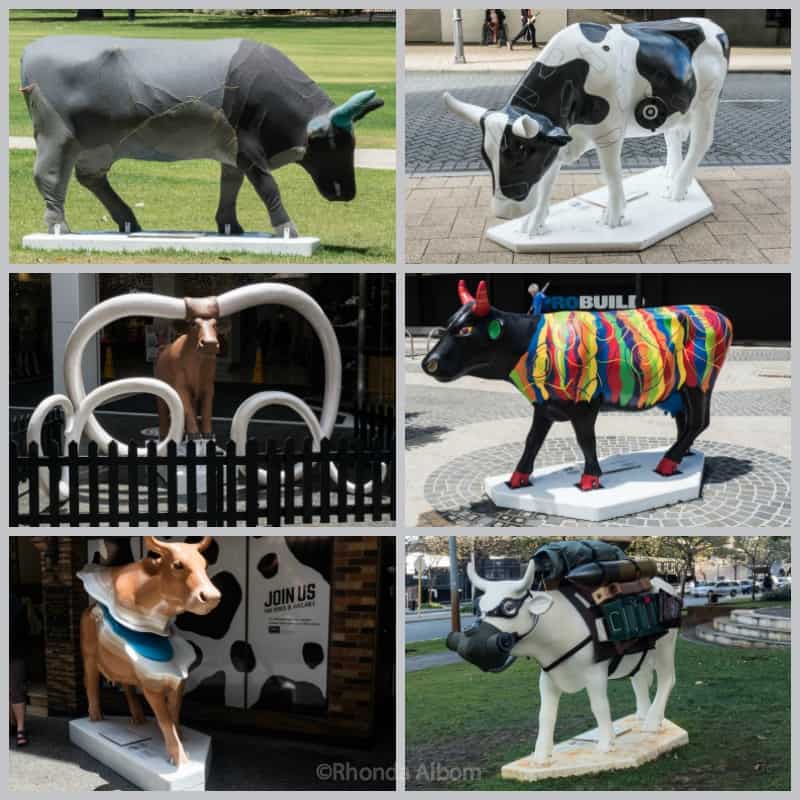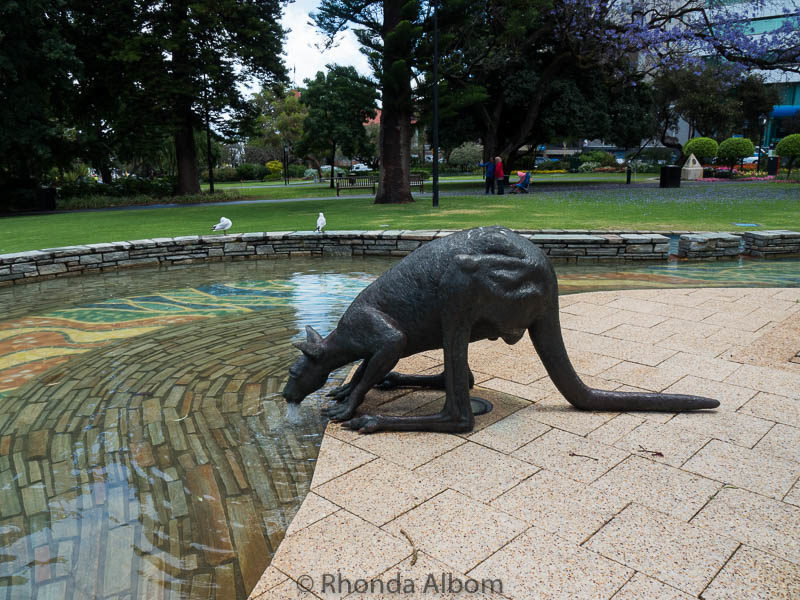 (All photos on this page shot with my new Olympus OMD Em5 Mark II.)
Where to Stay in Perth:
Like Portland earlier in the year, we arrived tired and chose our accommodation well. In Perth, we stayed at The Terrace Hotel. Built in 1892 by the Anglican Church, it was originally the bishop's home. Now it's a charming (and renovated) boutique hotel. Our room was so relaxing that we barely wanted to leave. And to make it more difficult to get going, it had room service from a restaurant featuring great food (don't miss this dessert: chocolate marquis tart) and fantastic coffee.  The biggest surprise for me is that it is a Best Western. It's not the ones we stayed in as children, Best Western now has a 5-star premier level, and The Terrace Hotel hit the mark.
Check for the best prices and deals at the Terrace Hotel on Booking.com.
Tips for Visiting Perth:
We took a free Introduction to Perth walking tour sponsored by the city. It's offered daily at 11 am (noon on Sunday). They also offer free themed tours at 2 pm: Icons of Influence (Mon), Art City (Tues), Convicts & Colonials (Wed), Town Hall (Thur), and Boom or Bust (Fri).
Many of the city buses are within the Free transit zone. Not only are they free, they seem to run frequently and on time.
The train is also an easy and affordable way to get around.
Next to the Perth train station is an alley filled with affordable ethnic restaurants. We made a delicious choice at Rolld, a Vietnamese restaurant.
If you are a late dinner eater like we are, be warned, this town goes to sleep fairly early.
Perth was the last city after 16 days onboard the Radiance of the Seas. We started in Sydney and sailed over the top of Australia (ports in Brisbane, Caines, Darwin, Port Hedlands, and Geraldton) adding a port stop in Bali, Indonesia.
Have you been to Western Australia?
If you enjoyed this article, please share it on social media including Pinterest:
Disclaimer: As media guests of the hotel we were provided with a few extra benefits. However, the opinions expressed here are strictly my own.