I remember the first time I saw the Palace of Fine Arts. I was young, maybe 9 or 10, yet it stuck with me. I think it ignited my love for travel, for recapturing that magical moment of discovery. For me, San Francisco's Palace of Fine Arts is a place of peace, of wonder. It's also coming home to a city I lived in for 15 years as a young adult.
I can look beyond the crowds, the cameras, even the brides, and somehow I can always find peace here. Since we left Seattle on an American road trip we have enjoyed both nature and man's handiwork. The Palace of Fine Arts produces a different sense of wonderment than the massive redwoods, stunning Oregon coastlines, and flowing waterfalls we saw as we drove here from Oregon.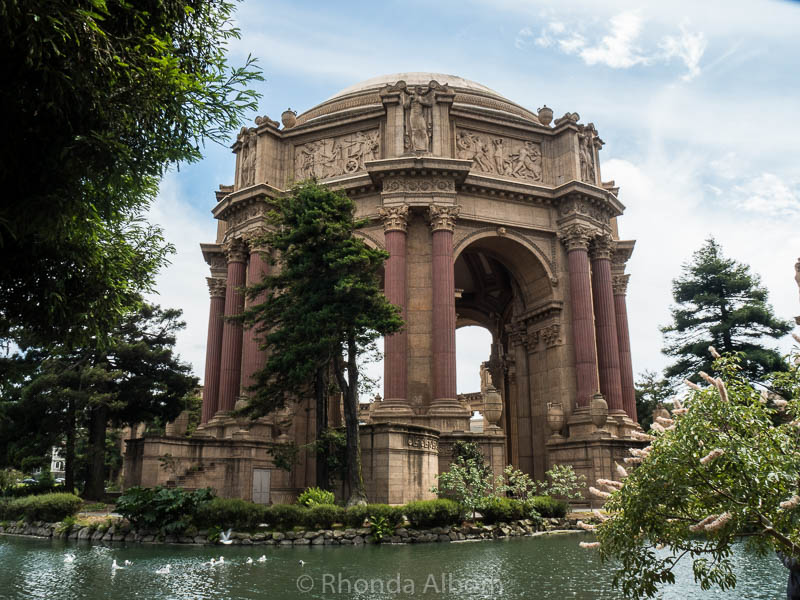 If you have never seen it before you are probably wondering about it. This monumental structure was built for the 1915 Panama-Pacific Exposition in San Francisco. Built in a Greco-Roman style, it was used to exhibit works of art. The majority of the fair's buildings were destroyed, but this was kept on its original site. It was rebuilt in 1965 and retrofitted in 2009.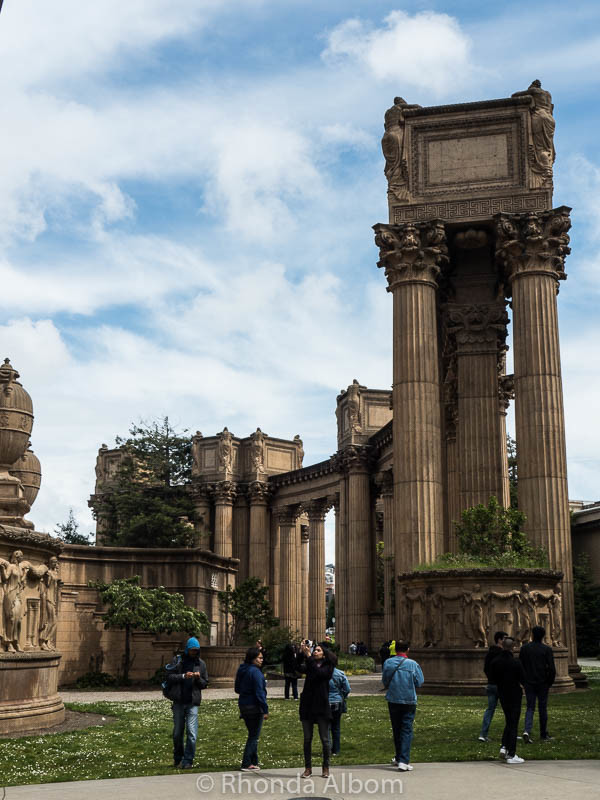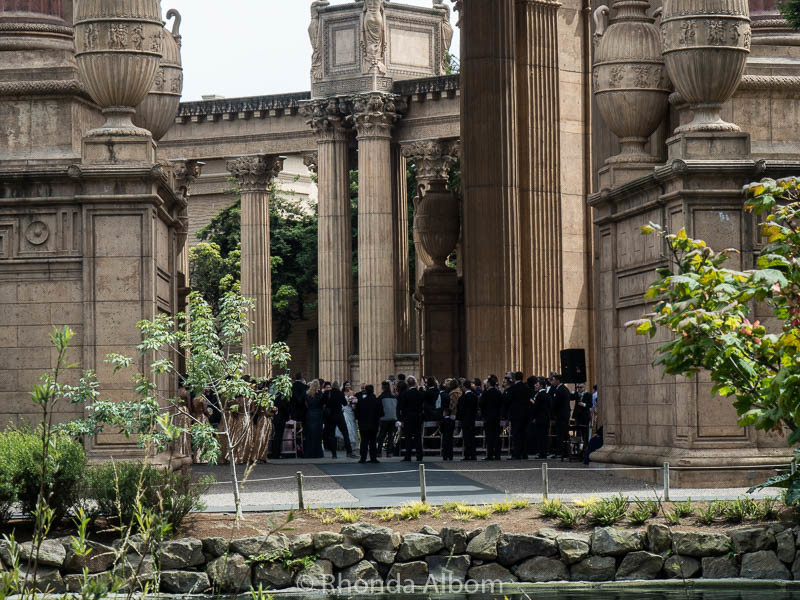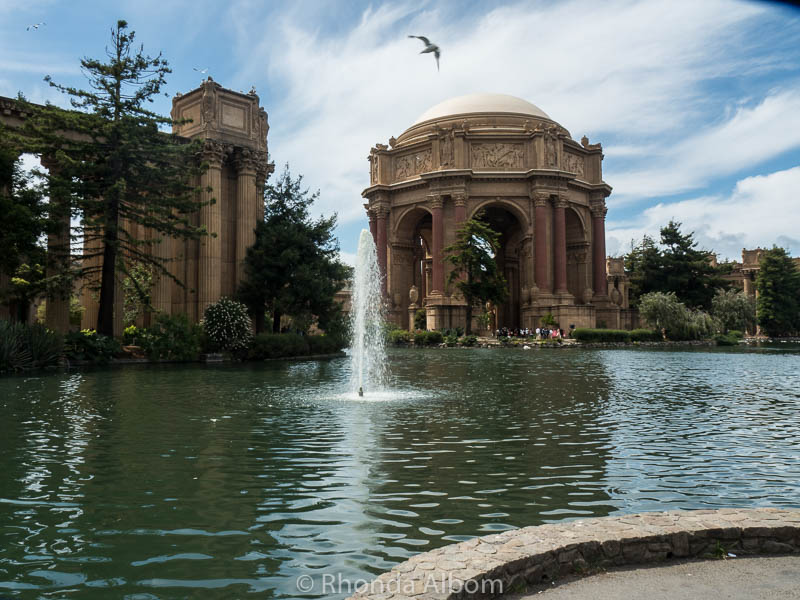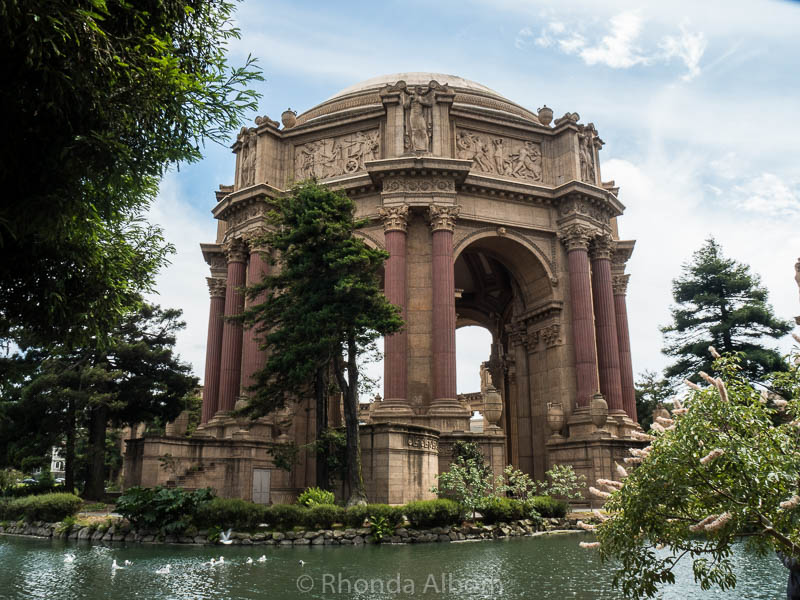 Practical Information:
Covering 17 acres, it is located in San Francisco's Marina District between Baker Street, Palace Drive, and Bay Street. The official address is 3301 Lyon Street.
Visiting the Palace of Fine Arts is free.
There is a small parking area on the side, which is also free. I have always been able to find a car park when I visited, but I think much of that is luck.
The indoor building that used to house the Exploratorium is now home to Innovation Hanger. When we were there, they charged full entry price even though we only needed to use the bathroom facilities. Take note; there are no free facilities at the Palace of Fine Arts.
The Palace of Fine Arts is on the US National Register of Historic Places.
Have you been to the Palace of Fine Arts? Have you seen it in movies?
If you enjoyed this article, please share it on social media, including Pinterest: