O is for ocean sailing . . .  or offshore fun.
Practical Information: 
This is the Ted Ashby, a ketch-rigged deck scow. It sails nearly everyday from the Auckland Maritime Museum.
As an island nation, people arrived here via ocean sailing. It's only in modern times that there are alternative forms of transportation.
The Auckland Maritime Museum is the best place to discover New Zealand's nautical history from the first people to arrive only 1,ooo years ago in dug out canoes through modern blue water racing.
Have you been ocean sailing? How far from shore have you gone?
Please share this on social media, including Pinterest: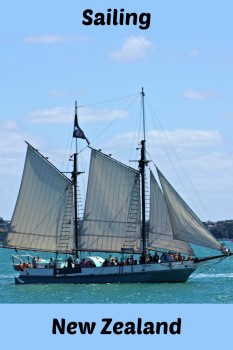 SaveSave