The laid-back tourist town of Russell is home to New Zealand's oldest church and quite a bit of sordid history. Russell, called Kororareka in the 1830's, was nicknamed the Hell Hole of the Pacific as it was a wild town populated by drunken men and loose women.
The missionaries intending to bring religion to this new land had their work cut out for them. Christ Church was established in 1836 and is New Zealand's oldest church. Today, the church is still used for Sunday worship.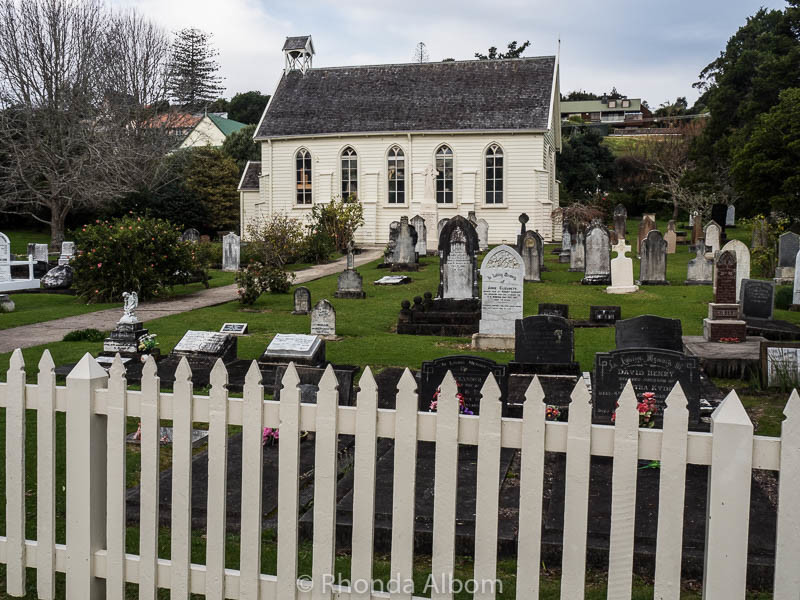 The Treaty of Waitangi established New Zealand as a nation under British protection in 1840. Russell became the country's first colonial capital city.
Throughout the mid-nineteenth century, there were many conflicts in New Zealand between the European settlers and the Maori people. The first of these was the Battle of Kororareka in 1845. Interestingly, you can still see musket holes in the walls of the church from this battle.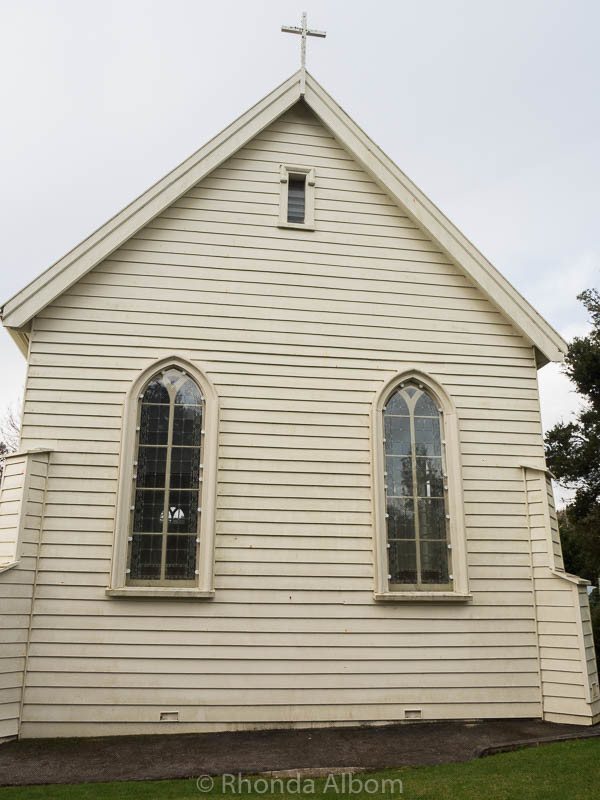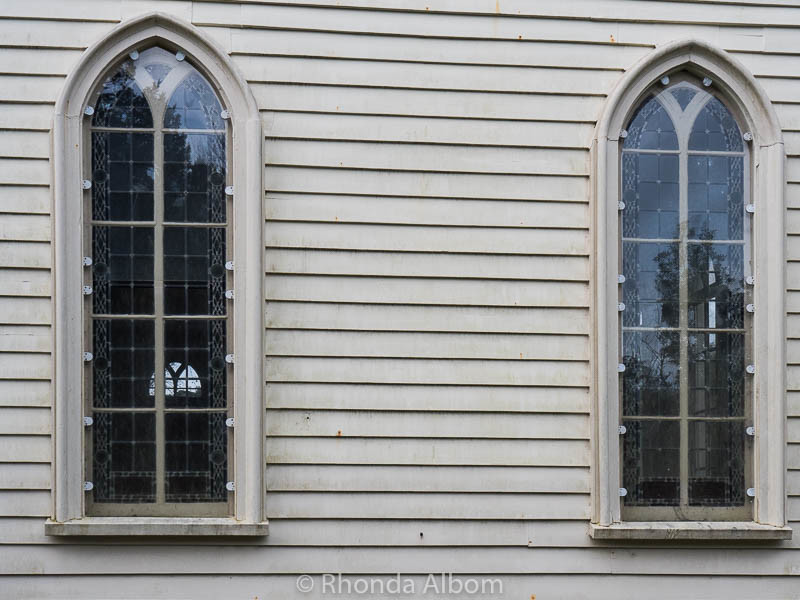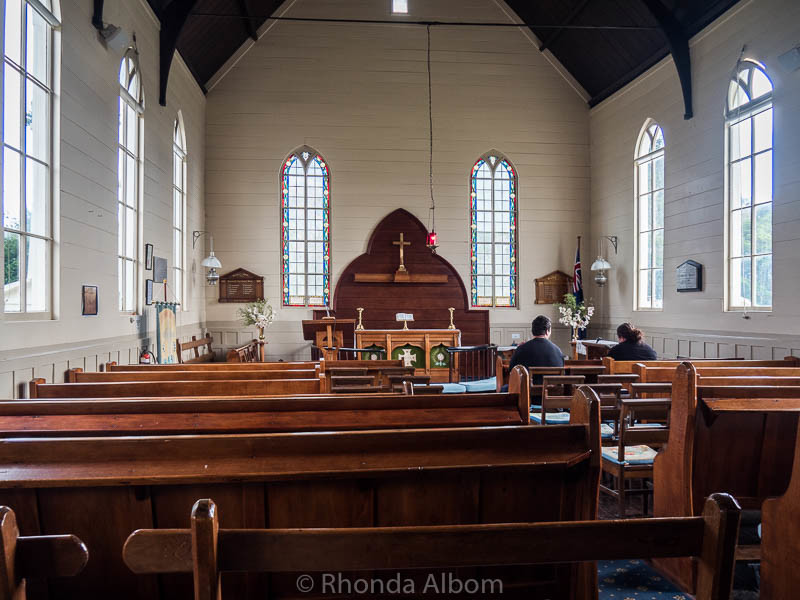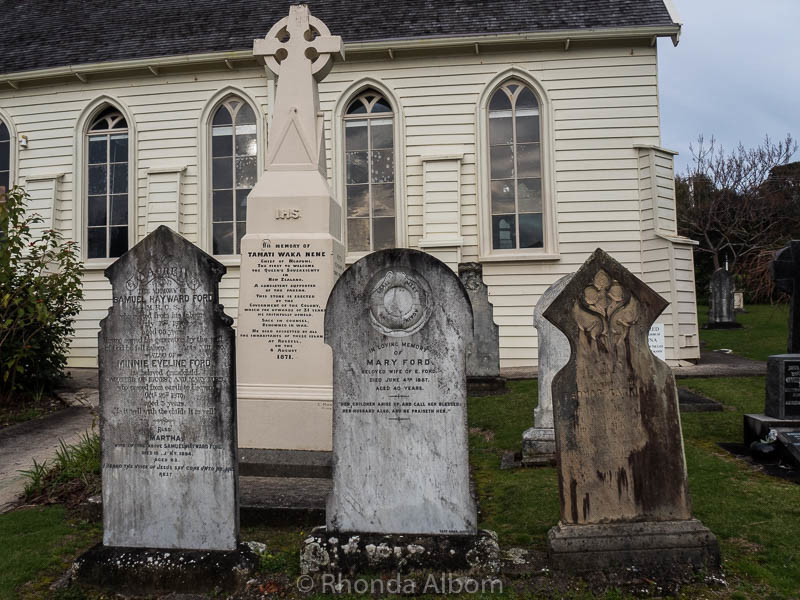 Practical Information:
The Bay of Islands is located about 225 kilometres north of Auckland along the Pacific coast. It is an enclave containing 144 islands.
Often the destination, we visited as part of a larger adventure to the most Northern point of New Zealand's North Island.
We opted to stay in Paihia and take a passenger ferry to Russell.
Russell is a small community and easy to get around on foot. We saw most of Russell's key sites on our last visit.
Services are open to the public and held every Sunday at 10.30 am.
Christ Church is open to the public, and while entrance is free a gold coin ($1-$2) is requested.
Have you been to Russell? Have you been inside New Zealand's oldest church? Did you know about the musket holes?
If you enjoyed this post, please share it on social media, including Pinterest: