A city of traditional architecture and friendly people, Muscat Oman was one of many highlights of our travels around the world. It's a city to explore. Here is a bit of what we discovered when we stepped off Muscat's beaten path:
More Information:
Humans are believed to have lived in Oman for at least 106,000 years, making it one of the oldest human-inhabited places on earth. Also, Oman is the oldest independent state in the Arab world.
Oman is located in the southeastern quarter of the Arabian Peninsula on the Gulf of Oman and the Arabian Sea (with a small portion on the Persian Gulf). It borders UAE and Saudi Arabia to the west and Yemen to the south-west.
Oman has one of the lowest violent crime rates in the world.
Muscat is Oman's largest city and the country's capital.
We did have a bit of drama entering the country and encountered some rare desert flooding, but beyond that, Oman was a comfortable place to be.
In addition to Muscat, we travelled to the south, to a fort and castle in Nizwa, and to the Oman's Grand Canyon.
We visited Oman in 2012. This is another article in our throwback series inspired by rediscovering photos after moving 40k images to Lightroom.
Have you been to Muscat Oman?
If you enjoyed these photos of Muscat, please share this article on social media, including Pinterest: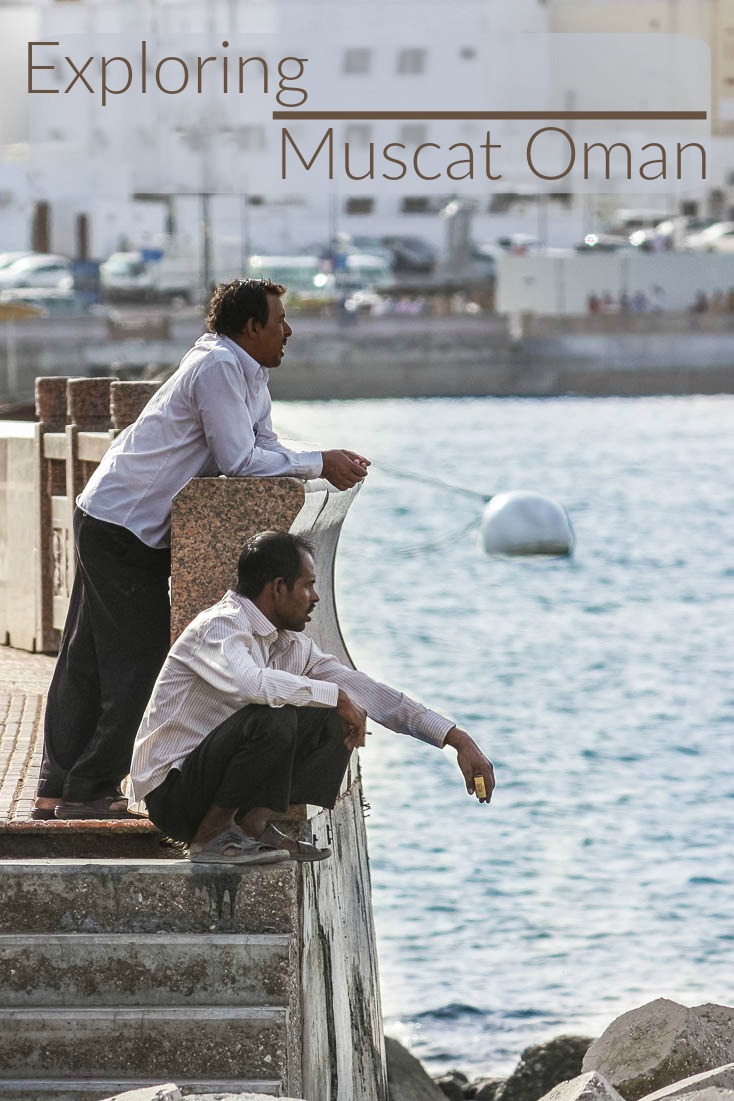 Grammarly proofread this article. (Try it for free)
Seven ridiculously simple tips that WILL improve your photos
Whether you shoot with a phone or a DSLR, let me share my secrets.
Subscribe to Albom Adventure's Travel Tips newsletter and download our free ebook: Take Better Travel Photos By Rhonda Albom