A city of traditional architecture and friendly people, Muscat Oman was one of many highlights of our travels around the world. The capital of the Sultanate of Oman, the city is an eclectic mix of modern and old world charms. Wandering the city with a camera, I was able to capture the culture in this series of Muscat Oman photos.
Oman is the oldest independent state in the Arab world. Humans are believed to have lived in Oman for at least 106,000 years, making it one of the oldest human-inhabited places on earth.
It was when we stepped off the beaten path with a camera that we were able to capture more of the culture. I hope you enjoy these Muscat Oman photos as much as I enjoyed taking them.
Muscat Oman Photos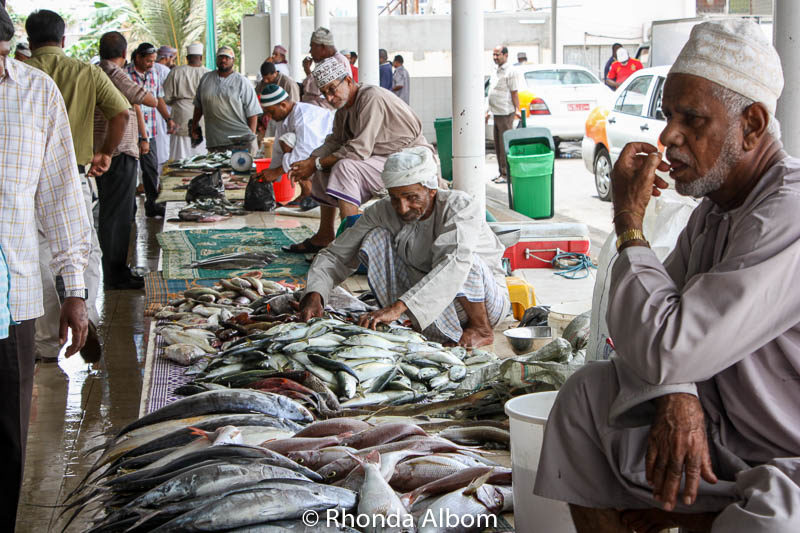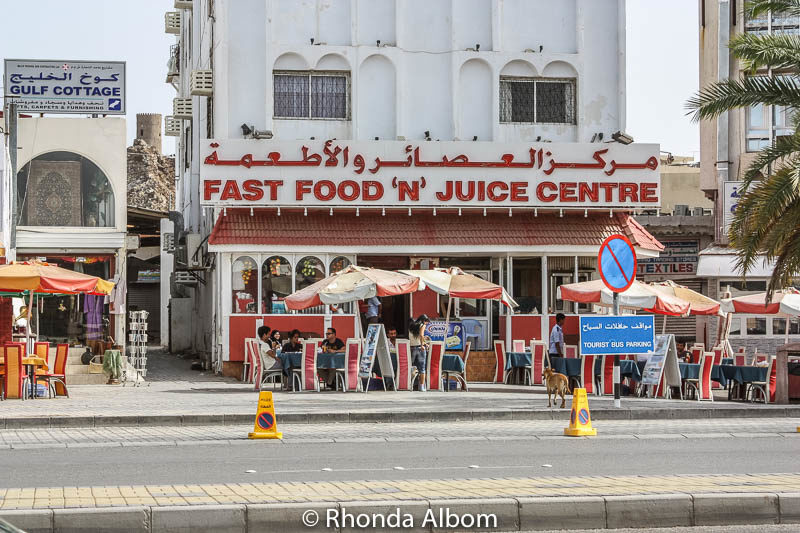 Tours of Muscat Oman
If you are not a wanderer, or if you find yourself a bit intimidated in unfamiliar countries where you don't speak the language, there are plenty of great tour options. For many people a tour is a great introduction to a city, for others, they prefer to always have a guide.
Our Favourite Tour Outside of Muscat Oman
We opted to enjoy Muscat on our own, but we chose to hire a private guide when we went towards the interior to Nizwa and the Grand Canyon of Oman and for our (failed) turtle tour to the south. While we could have done it all on our own, our guide offered a historical and local perspective that we would have missed. Plus, I am not sure how we would have faired in the flash floods without a guide.
⇒ Check pricing and availability for a Private Tour: The Grand Canyon of Oman and Jebel Shams Day Trip
More Muscat Oman Photos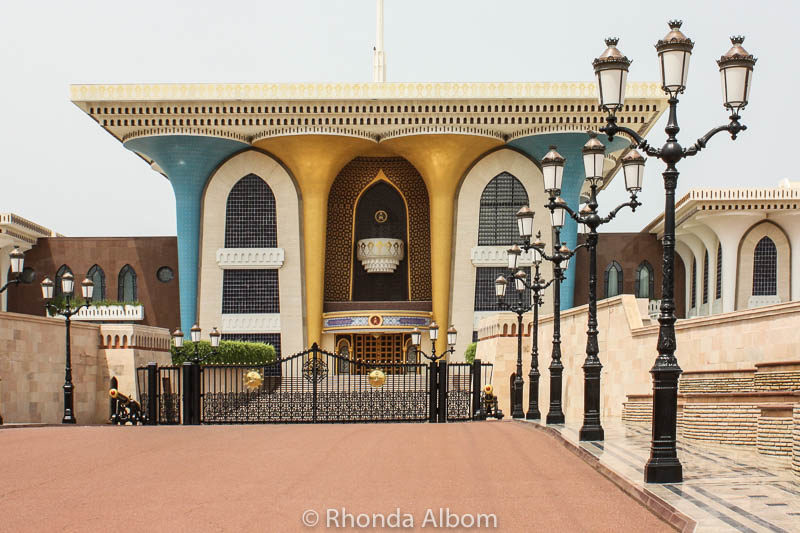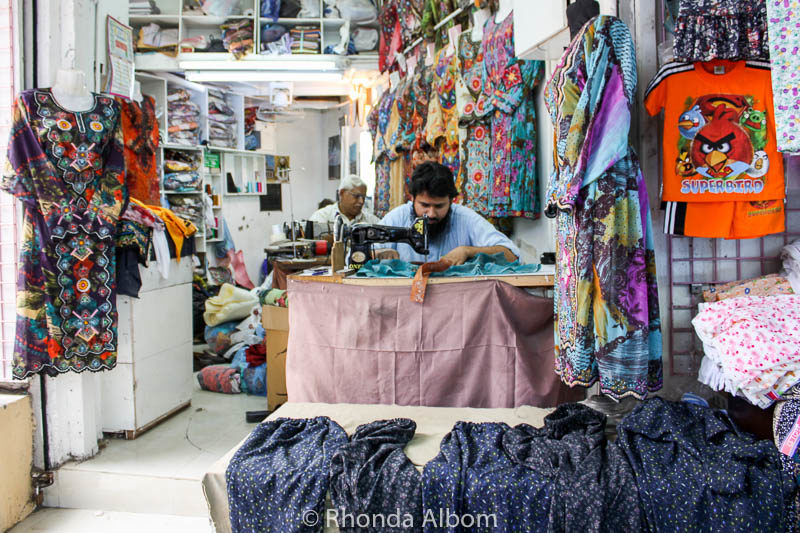 Walking the back roads gave us more of an insight into daily life.
Where to Stay in Muscat
After reading tons of reviews, we made a great choice and stayed at the opulent Tulip Inn Muscat. Our suite was plush and lovely, with regional decor, modern conveniences, and an affordable price tag. We liked it so much we stayed twice, first when we arrived in Muscat, and then we rebooked to stay again after touring the country a bit.
⇒ Click here to check pricing and availability at the Tulip Inn Muscat
If Tulip Inn isn't available, or you prefer to stay somewhere else, click here to see other Muscat accommodations options at Booking.com.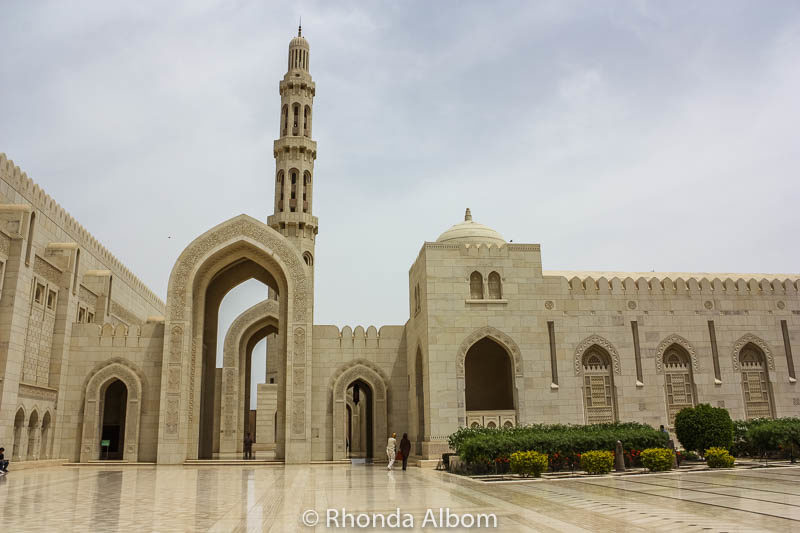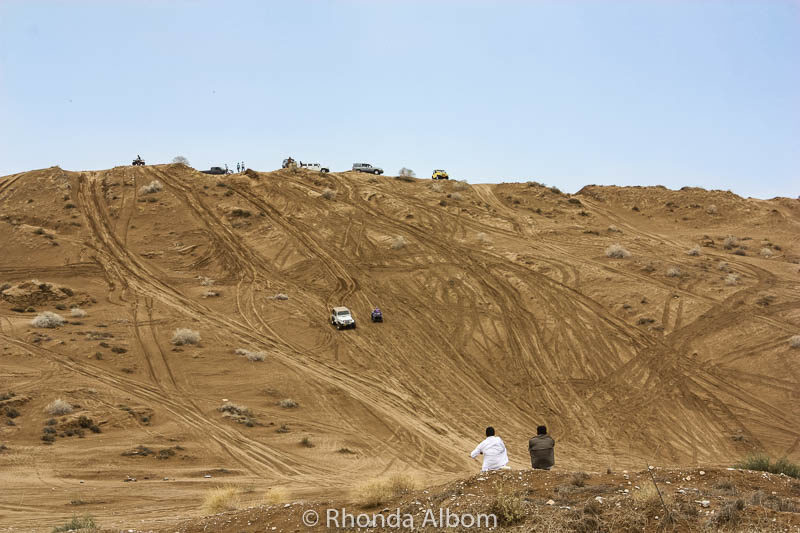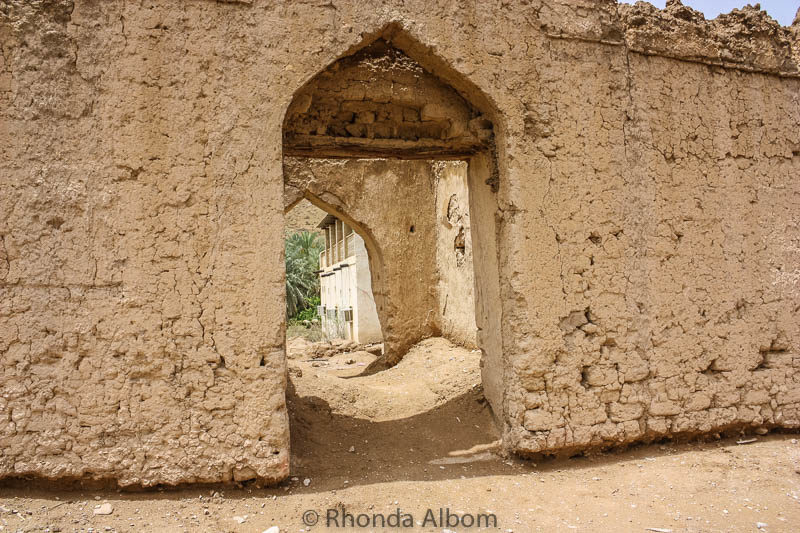 Driving in Oman
In general, driving appears comfortable on modern roads with few other vehicles. Even the dirt roads, like the one to the Grand Canyon, appeared to be solidly packed and well maintained. If we return to Oman, we will probably choose to drive ourselves, and will definitely use Rentalcars.com. They are an aggregator and will present us with cars from multiple companies, as well as comparisons and ratings. Best of all, they are there for support in English, if needed, and to date have been extremely responsive when we have requested assistance.
More on Visiting Oman:
Muscat is Oman's largest city and the country's capital.
Oman is located in the southeastern quarter of the Arabian Peninsula on the Gulf of Oman and the Arabian Sea (with a small portion on the Persian Gulf). It borders UAE and Saudi Arabia to the west and Yemen to the south-west.
Oman has one of the lowest violent crime rates in the world.
We did have a bit of drama entering the country and encountered some rare desert flooding, but beyond that, Oman was a comfortable place to be.
Please Share
If you enjoyed these photos of Muscat, please share this article on social media, including Pinterest: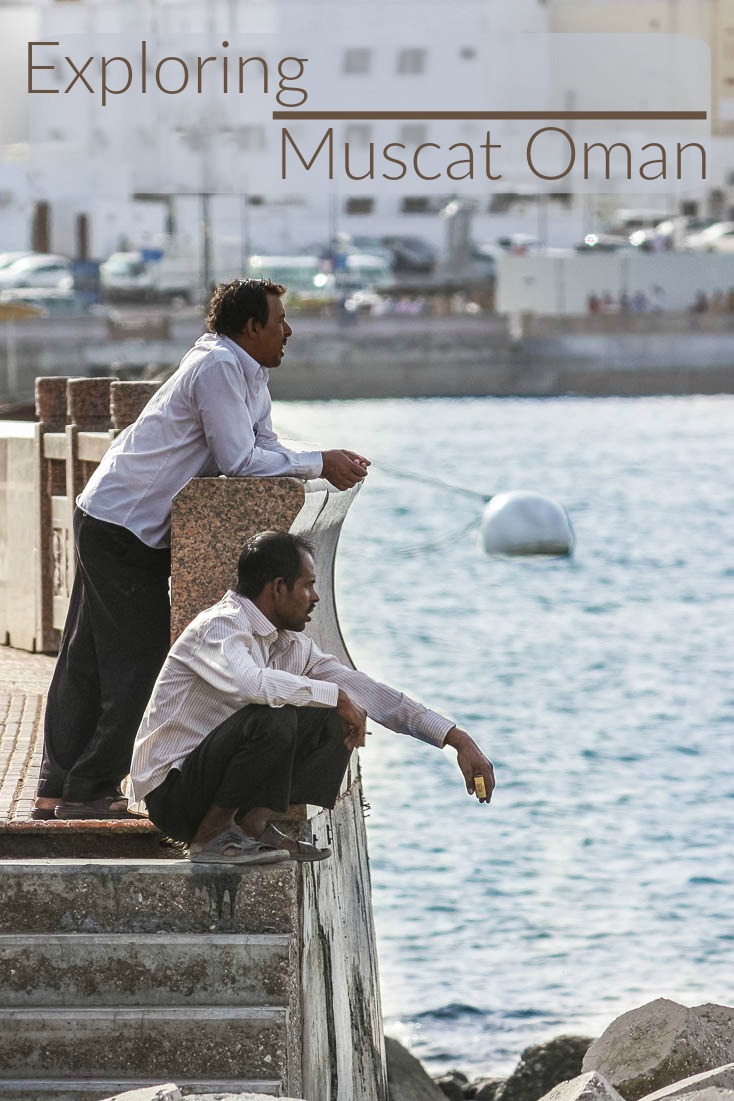 Have you been to Muscat Oman?