M is for a mob of sheep at an urban park.
Practical Information: 
A group of sheep is called a mob. (More specifically, a mob of sheep is "a group or cohort of sheep of the same breed that has run together under similar environmental conditions since the previous shearing.")
In New Zealand, a mob of sheep is moved with dogs, most often sheep dogs and
It's not uncommon in certain parts of the country to turn a corner on the road only to discover the road is blocked by a mob of sheep.
Have you ever been stopped on the road by a mob of sheep?
Please share this on social media, including Pinterest: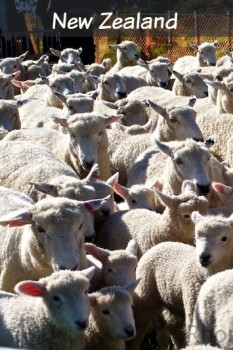 SaveSave
Seven ridiculously simple tips that WILL improve your photos
Whether you shoot with a phone or a DSLR, let me share my secrets.
Subscribe to Albom Adventure's Travel Tips newsletter and download our free ebook: Take Better Travel Photos By Rhonda Albom