Having heard great things about Portland, I was excited when our train pulled in to town. The short drive to Hotel Vintage gave us a brief glimpse of this eco-friendly city.
Arriving tired after several busy days in Seattle, we were glad to be staying in another Kimpton property. Our recent stay at Seattle's Hotel Monaco raised the bar quite high and we are thrilled that Hotel Vintage, a recently renovated boutique hotel, did not disappoint. It's a mix of hipster, luxury, and off-the-wall retro. It was so welcoming that we barely saw any of Portland.
It is an urban oasis with funky décor resonating both playfulness and relaxation. A wine theme was carried through to the rooms, each of which shares its name with an Oregon winery. Ours was Beaux Frères, and we had two bottles of their wine on the corner table (for an additional fee).
The city intrigued us, so we headed out for a walk through the nearby Pearl District.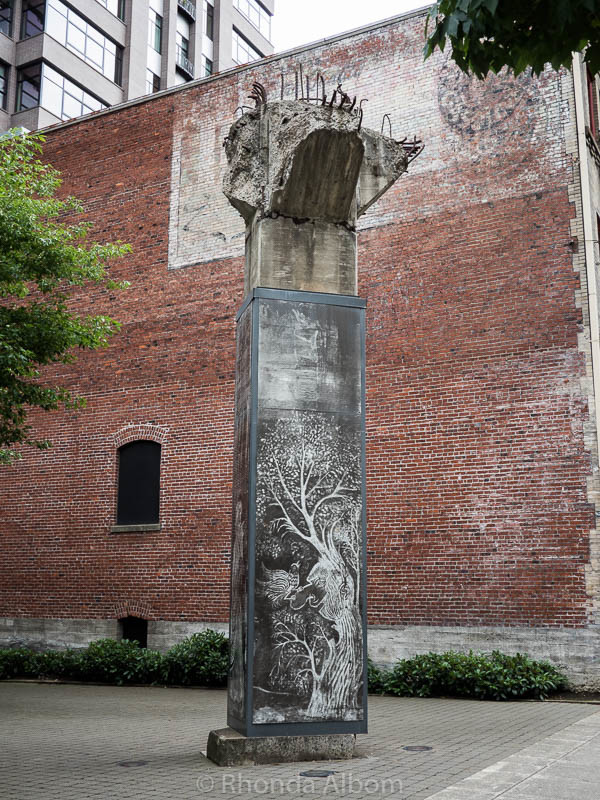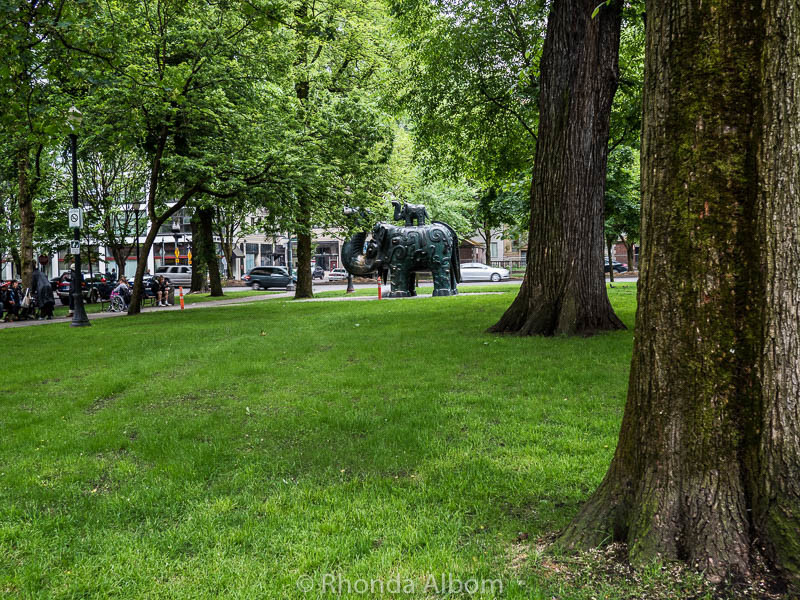 We returned in time for the 5pm evening wine reception that we have come to enjoy at Kimpton properties. In addition to house wines, Hotel Vintage had a guest winery pouring samples from their own stock and I quickly fell in love with the Pinot Gris from Calamity Hills Vineyard.
As we dine late, we had a snack size pizza sent up to the room. We were a bit surprised to be charged for both a delivery fee and tip.
Per the concierge's suggestion, we opted to have dinner at the award winning Imperial by Vitaly Paley, which happens to be next door to the hotel.
On our return, we found the popular Bacchus Bar in the hotel's lobby to be energetic and lively.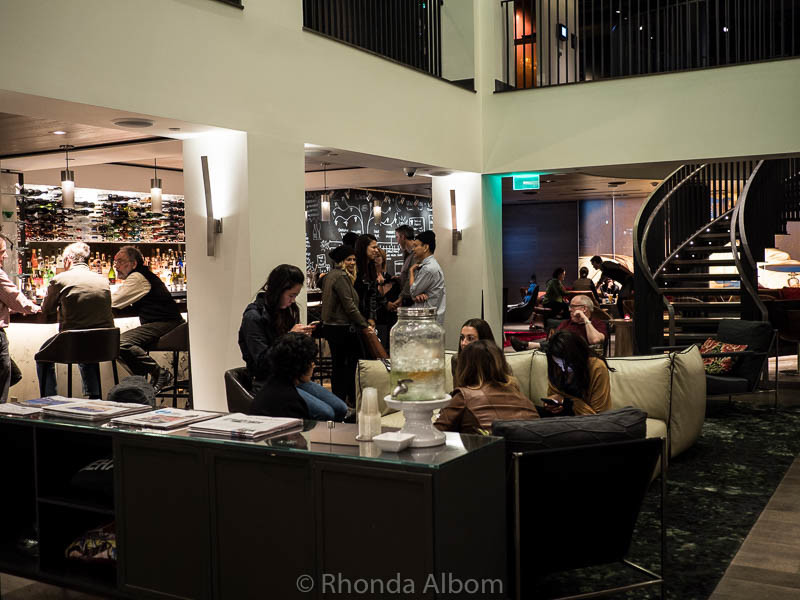 Finally retiring for the night, we slept like at home. Once we closed our door, the noise of the atrium bar vanished in to silence. With a comfortable bed, we slept soundly.
Like all Kimpton properties, Hotel Vintage had a yoga mat in the closet, free internet and $10 mini bar credit for being Kimpton Karma Club members (free to join), is pet friendly with pet free floors, and presents with a light and fun attitude: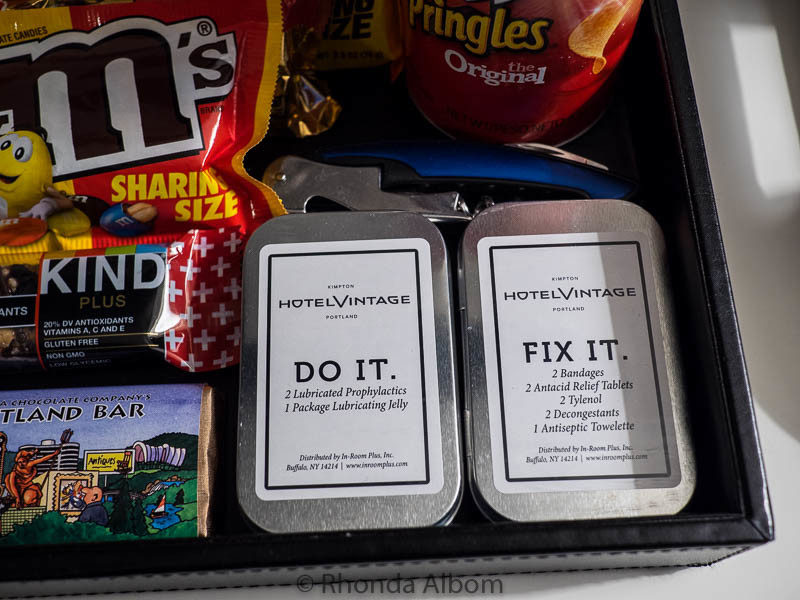 We opted for breakfast at Pazzo, the attached restaurant, and boy was it good. And, it was complimented with some of the best coffee we have tried on this adventure (the best so far was at a coffee plantation in Costa Rica).
Delighted that check out wasn't until noon, we continued to relax rather than exploring Portland. Eventually, we picked up our rental car and headed to Multnomah Falls before beginning our week-long adventure driving down the Oregon Coast, part of a larger USA adventure.
Have you been to Portland? Will you stay at Hotel Vintage or another Kimpton Property on your next travels? Where are you headed next?
If you enjoyed this article, please pin it:
Disclaimer: As media guests of the hotel we were provided with a few extra benefits, however, the opinions expressed here are strictly my own.