G is for glacier . . .  or glacial ice.
Practical Information: 
A glacier is a river of ice that is slowly moving downhill.
Fox and Franz Josef are the two best known glaciers in New Zealand, and are often considered to be the most accessible glaciers in the world. They each travel through subtropical rainforest, resting almost at sea level.
There are actually 18 small glaciers on the North Island, and over 3,000 glaciers on the South Island. Only 6 of these cover more than 10 hectares.
Have you walked on a glacier? Have you seen blue glacial ice?
This post is also shared for:

Please share this on social media, including Pinterest: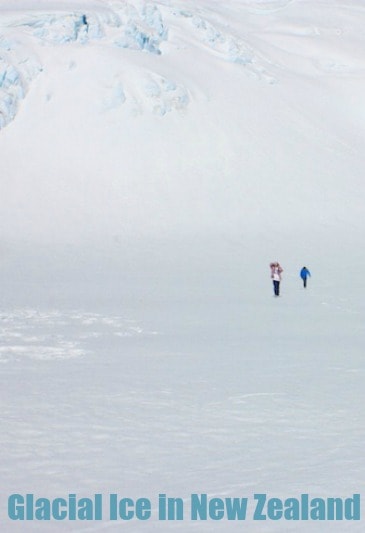 SaveSave
Seven ridiculously simple tips that WILL improve your photos
Whether you shoot with a phone or a DSLR, let me share my secrets.
Subscribe to Albom Adventure's Travel Tips newsletter and download our free ebook: Take Better Travel Photos By Rhonda Albom