Black swans dot the banks and give the Swan River her name according to the commentary on board the hour-long Captain Cook cruise from Perth to Fremantle in Western Australia (WA).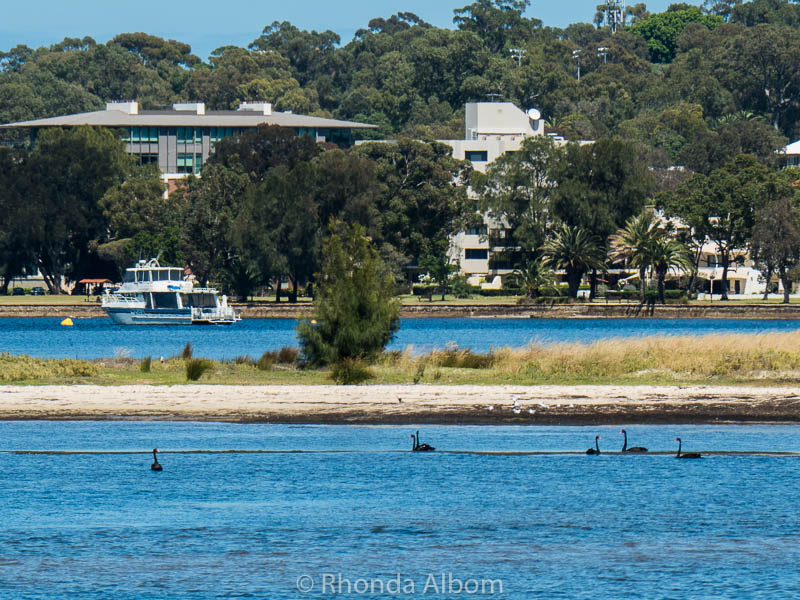 It was a late spring day with a light breeze. The river sailing was smooth and the commentary identified key sights like the Royal Perth Yacht Club (only Australian club to win America's Cup). My favourite river-cruise photos: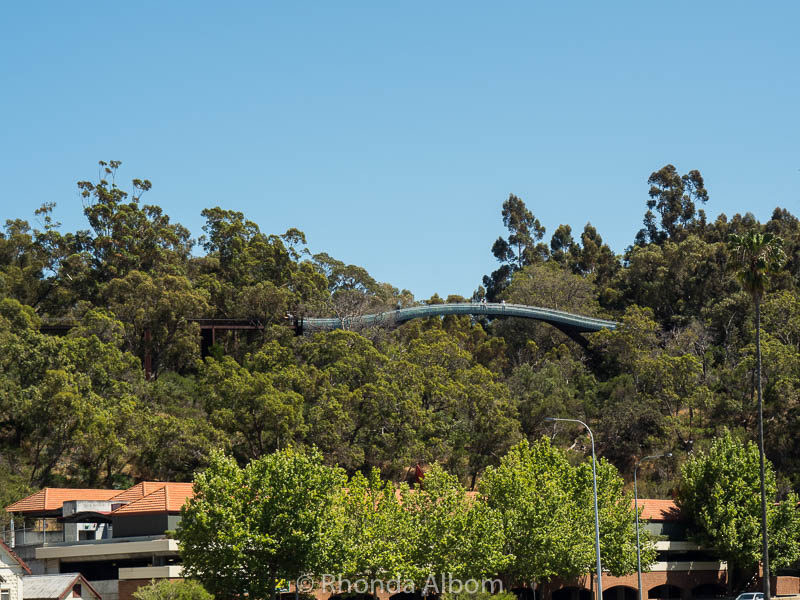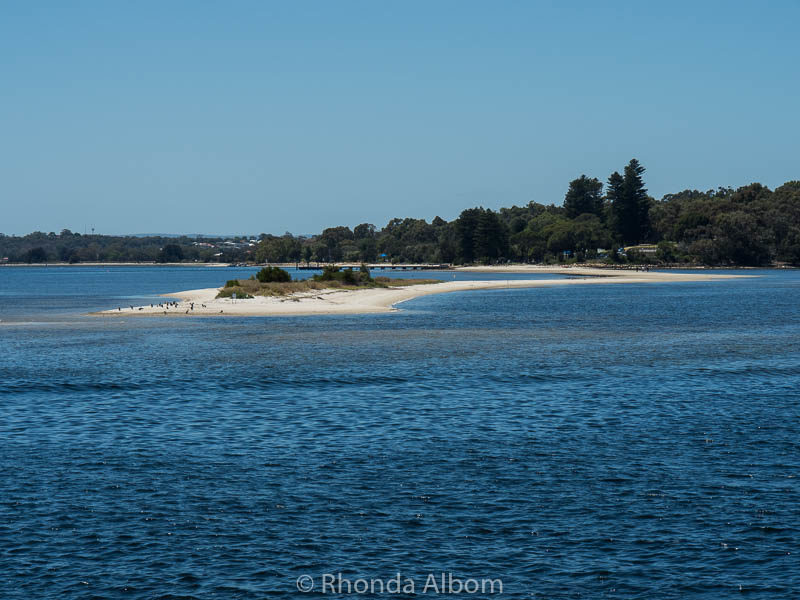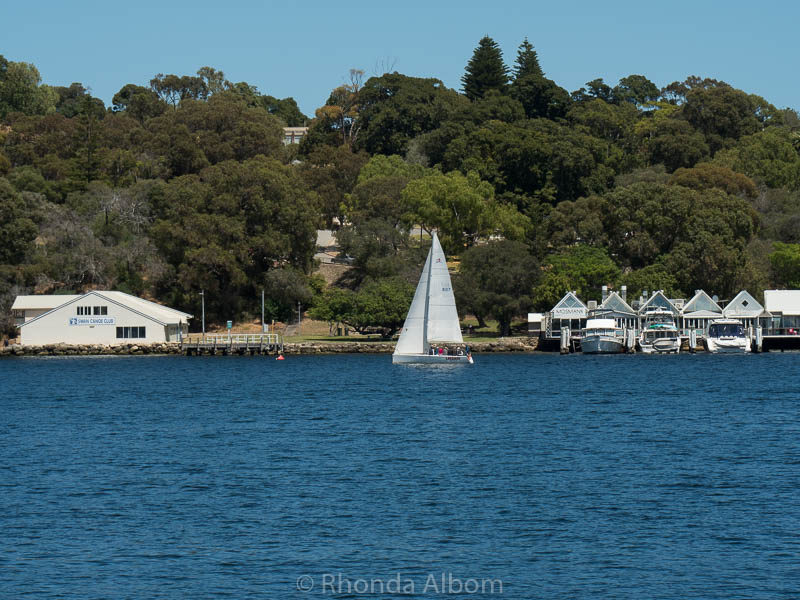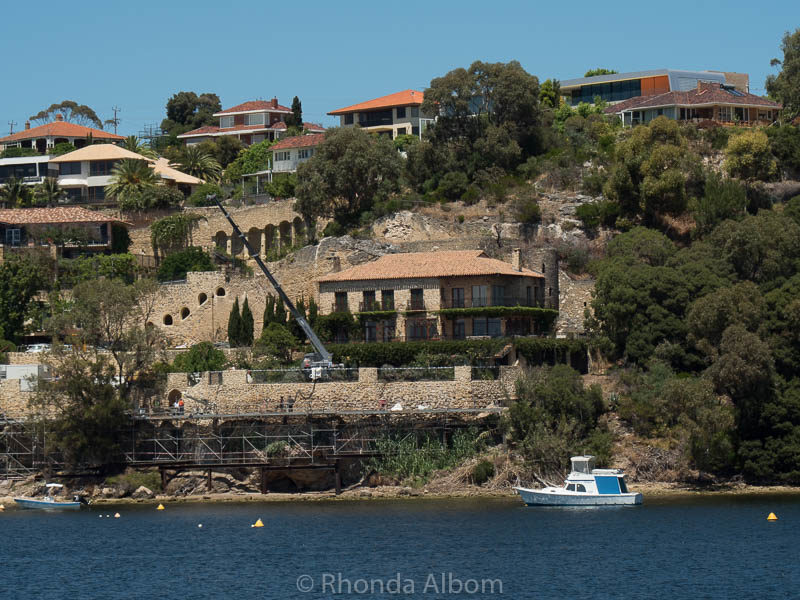 Once in Fremantle, our first stop was the visitor's centre to get a map. From here we discovered a vibrant city filled with history, street art, seafood, and coffee. The only downside of our day was timing. With our late start and long coffee and lunch breaks, we didn't have enough time to see it all, but we never do. Here are a few of our highlights: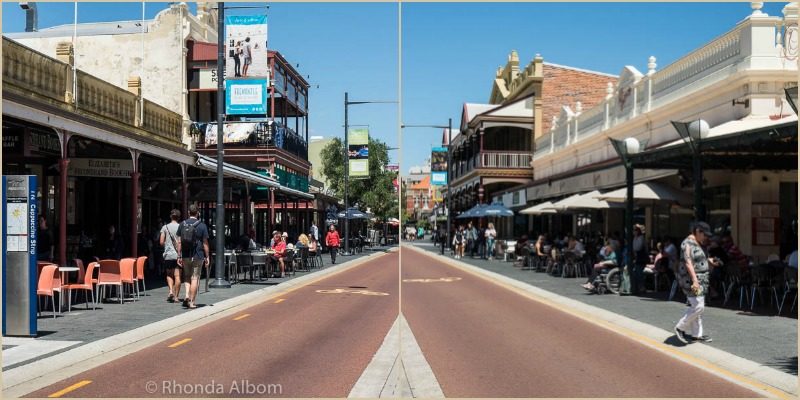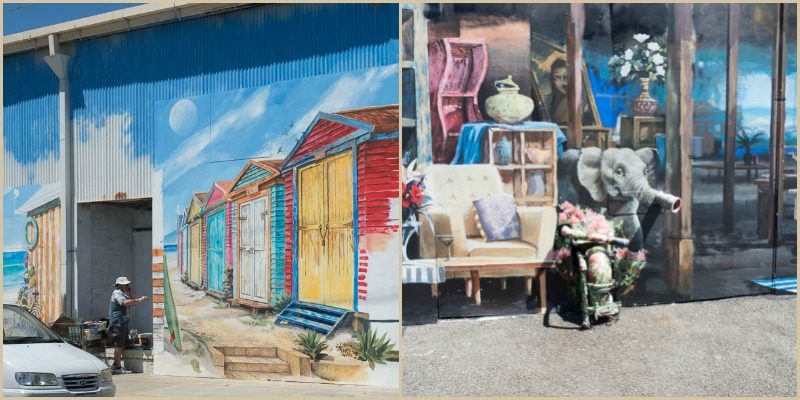 More about Fremantle:
If you're a surfer or a yachtie, Fremantle should be on your bucket list.
Fremantle was host to the America's Cup yachting race in 1987.
The Fremantle Doctor is what locals call the consistent breeze that blows to the shores of Fremantle Harbour.
Like in Perth, the local buses are free to ride.
If you are staying in Perth, do what we did and take a sightseeing river cruise to Fremantle and take the train back.
The Round House closes at 3.30 so be sure to time your day better than we did if you want to get inside.
We have heard the Fremantle Prison is fascinating, however, the only way to visit is with a 90-minute tour (and we were too tired).
Check the Art Centre website before heading there to be sure there is an exhibit. When we arrived, there was nothing to see other than the gift shop.
Next time we head to Perth we will be sure to have time to explore the region, starting with Lonely Planet West Coast Australia.
While Perth was labelled as the last city after 16 days onboard the Radiance of the Seas, in reality, we disembarked in Fremantle.
Other cool things to do while in the Perth area include a visit to Rottnest Island or a road trip inland to follow the Public Silo trail.
Note: Based on world conditions, we advise checking official channels including cancellation policies prior to booking. Also, with often reduced capacity, booking ahead becomes more important.
Have you heard of or visited Fremantle?
If you enjoyed this article, please share it on social media including Pinterest: