The Auckland Food Show is a solid reminder that New Zealand's focus is clean and green, with quite a lot of fun tossed into the mix. It's one of my favourite annual events, and once again, it did not disappoint. Let's face it, who doesn't love food?
The next Auckland Food Show dates are July 26-29, 2018.
It is functionality over form, as visitors taste seemingly endless samples, try their hand decorating cupcakes, learn new cooking techniques from the experts, participate in cooking or coffee preparation workshops, or discover new kitchen gear. Beverages intermixed with the food stalls covered the gambit from healthy concoctions and teas to spirits, wine, and beer (for the 18+).
It's more than just a taste of Auckland. There is something for everyone, whether you prefer sweet or spicy, smooth or dry, organic, paleo, or mainstream – you will find something to please even the most discriminating palate. Here are our highlights:
Shop related products on Amazon
‹
›
And lots of foods to sample or purchase: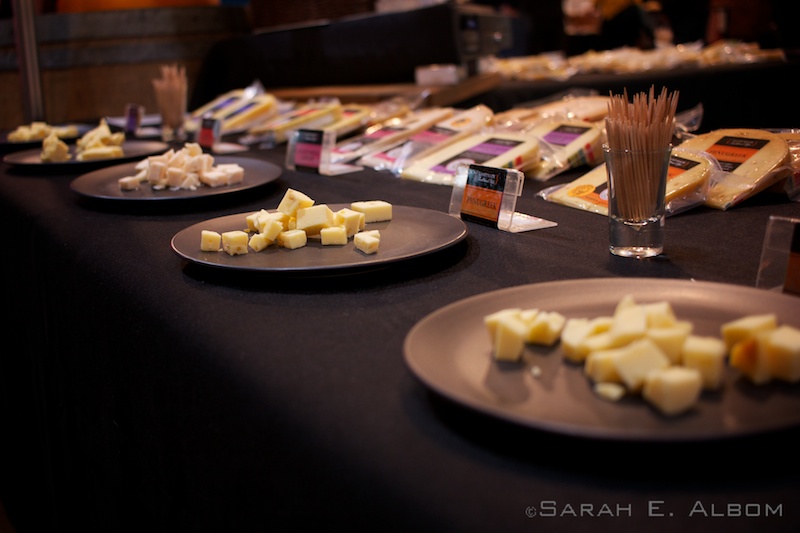 Food Tips and Tidbits we learned at the Auckland Food Show:
Aside from tempting food porn and interesting gadgets, we learned a few things. Did you know:
In Europe, USA, Canada, and Japan, to be a "feta" the cheese must be 70-90% from sheep with the remainder from goats. There are currently no restrictions in Australia and New Zealand as to which cheeses can be called "feta".
From the Italian chef leading the Casa Barilla cooking school we learned:

When making pasta do not add oil to the water; instead, add seven grams of salt per litre.
Do NOT rinse cooked pasta.
Two minutes before the pasta finishes boiling, strain it from the water and finish cooking it in the sauce.

You can use the juice from a can of chickpeas (garbanzo beans) as an egg white substitute, even for meringue.
Many of the recipes available at the show are also available online.
The Auckland City Mission is at the food show to raise both funds and awareness. They provide food packs to families in need and distress. They are always happy to receive donations or volunteers.
If you enjoyed your virtual visit to this year's food show, please pin it on Pinterest:
Auckland Food Show Practical Information:
The Food Show runs from July 26 to 29 2018 at ASB Showgrounds in Auckland, New Zealand.
Opening hours are from 10 am to 5 pm. Click here for the Auckland Food Show's official web page and ticket information.
While you can sign up in advance for the Casa Barilla Cooking Workshops, about one-third of the spots are saved for on-the-day sign-ups.
Wine tastings with Glengarry and coffee making with Nespresso workshops are both first come, first served.
There is a charge for parking; however, if you arrive early, look for free street parking around the back and enter the showgrounds at Gate 4.
If you want to see it all, allocate at least 4 hours.
Bring a wheeling cart (or at least a shopping bag) as many of the "food show deals" are irresistible.
Talk to the vendors as many of them are the owners and happy to share fun and interesting information.
If you want to sample alcoholic beverages, be sure to bring a proper ID.
A Few Photo Highlights from Last Year's Auckland Food Show (2016)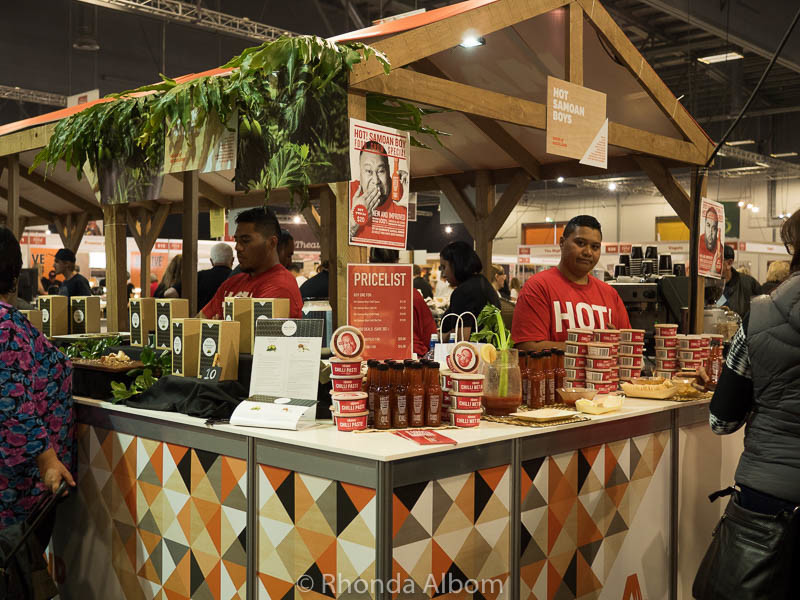 Other Auckland Cultural Festivals I Love
There is often an option for an Auckland festival on the weekends. The Auckland Food Show a my favourite New Zealand festival. Some of my other favourites include:
Are you visiting the Auckland Food Show this weekend?
Disclaimer: Auckland Food Show provided our entry. However, the opinions expressed here are strictly my own.