Drawing with light was the final activity of the night photography workshop I took last week with Three Little Wishes Photography.  After learning how to capture the shot, our instructors did the drawing: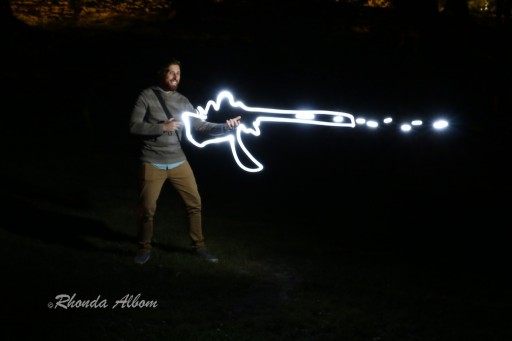 They sure made it look easy.  Here's what we learned:
With the long exposure, we can set up the tripod shot and then be in it.
It's not easy, but it is fun!
We got into groups of three and here are our "student" photos:
What do you think of drawing with light? Do you have a favourite?
Seven ridiculously simple tips that WILL improve your photos
Whether you shoot with a phone or a DSLR, let me share my secrets.
Subscribe to Albom Adventure's Travel Tips newsletter and download our free ebook: Take Better Travel Photos By Rhonda Albom