Cork grows on cork trees in Portugal and Spain. The two countries are home to over half of the world's cork forests. Driving through the Alentejo region of eastern Portugal, we passed hundreds of cork trees lining the road. It's a region well known for grape growing, winemaking, and cork.
Then, weeks later, we visited the medieval town of Palafrugell in the Costa Brava region of Spain where we found a cork museum (see below).
Cork Trees in Portugal, Outside Evora
We stopped to explore the cork trees: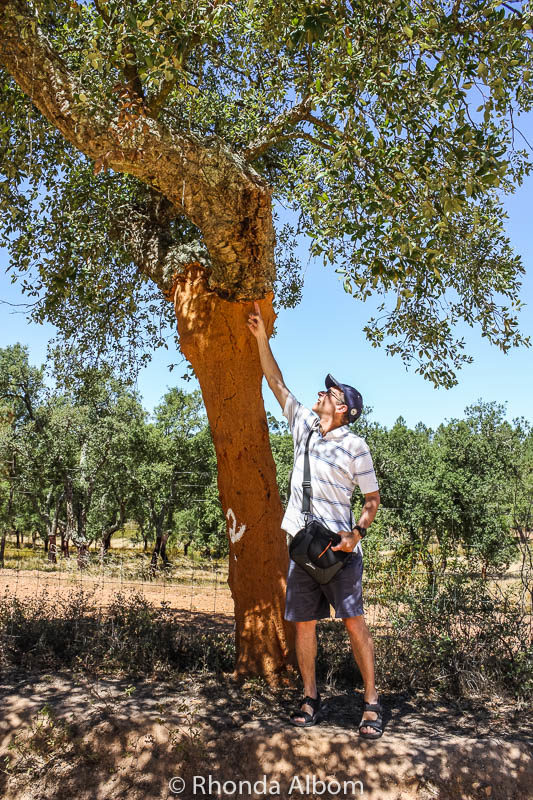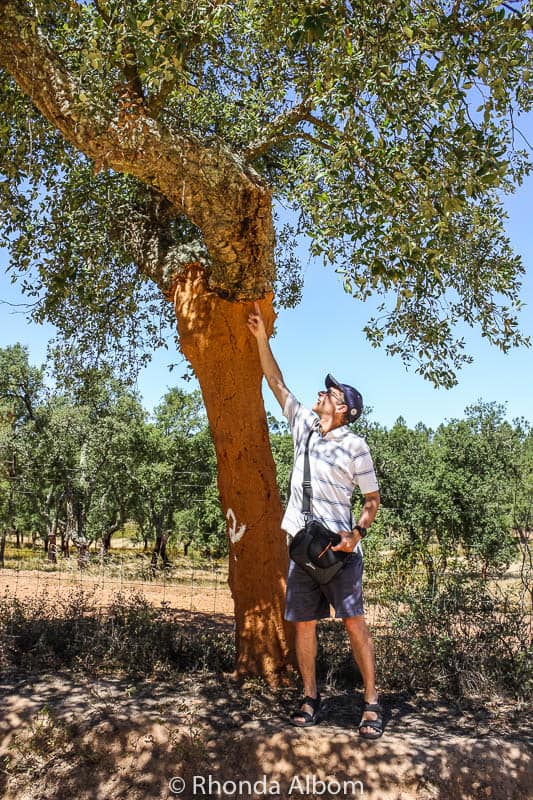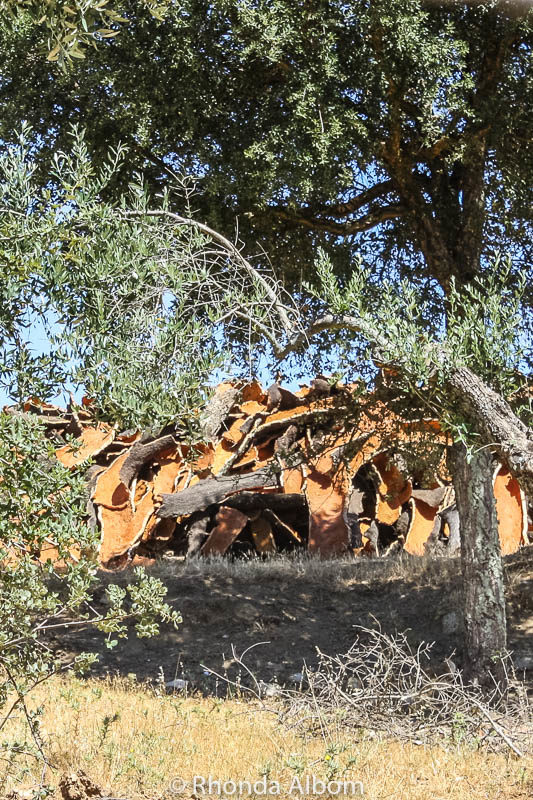 In Evora, we noticed a variety of natural cork products available for purchase ranging from handbags and hats to postcards. We were surprised by how sturdy they seemed. The handbag designs ranged from modern and classic, and they seemed like a great alternative to leather. Some call them a perfect item for vegetarians and vegans.
The Three Easiest Ways to Get to Evora Portugal
Self Driving
Driving in Spain was easy. The roads are good and well signposted. When we return to Europe, we will rent a car, as it is a convenient way to get around. We have had great success with Rentalcars.com. As an aggregator, they offer us a variety of cars from different local suppliers. By going through Rentalcars we often have the option for additional insurance, and we have an English speaking company to contact should we have any problems. To date, they have gone to bat for us, and resolved our problems quickly and painlessly.
⇒ Check availability of vehicles at Rentalcars.com
We were heading west from Evora to see the ancient monolith and Megalithic circle in the region when we came upon the cork trees.
Take a Tour from Lisbon
Lisbon and Evora are about 90 minutes drive time from each other. Day tours are available with GetYourGuide (just below). Or, focus on the cork and award-winning local wines with a Cork and Wine Tour around the region of Evora from Lisbon.
Travel by Train with Eurail
We haven't taken Eurail yet, but thousands of people enjoy train travel across Europe every day. If that is your choice, click here for prices and to find the Eurail Pass that is right for you.
Cork Museum in Palafrugell Spain
After seeing the cork trees in Portugal, our interest piqued, we wanted to know more. We were living in a home exchange house in Palamós Spain when we visited the nearby medieval town of Palafrugell. It is famous for Museo del Corcho (Catalan for "cork museum") as well as being a fascinating medieval site.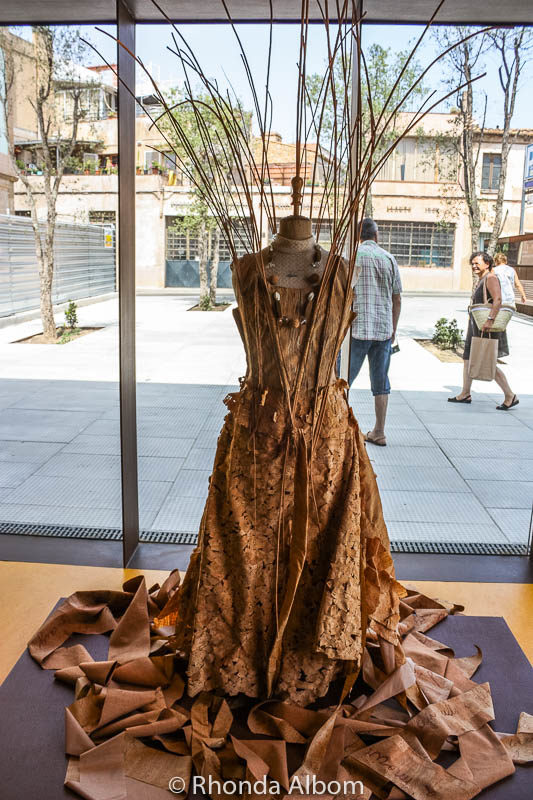 Practical information on visiting the Cork Museum
Did you know cork grows on trees? Have you seen cork trees?