Leaving the modern world behind, we entered a fairy-tale as we stepped out of the car in Oxford, England. The architecture takes us back, but to when? The city boasts examples of every English architectural period since the 11th century.
Our highlight was the impressive University of Oxford. While we looked forward to seeing the oldest university in the English-speaking world, our girls were more attracted to the rooms used in the filming of the first two Harry Potter movies.
It's a great town to walk around and explore. Unfortunately, we didn't allocate enough time. We could have easily spent days.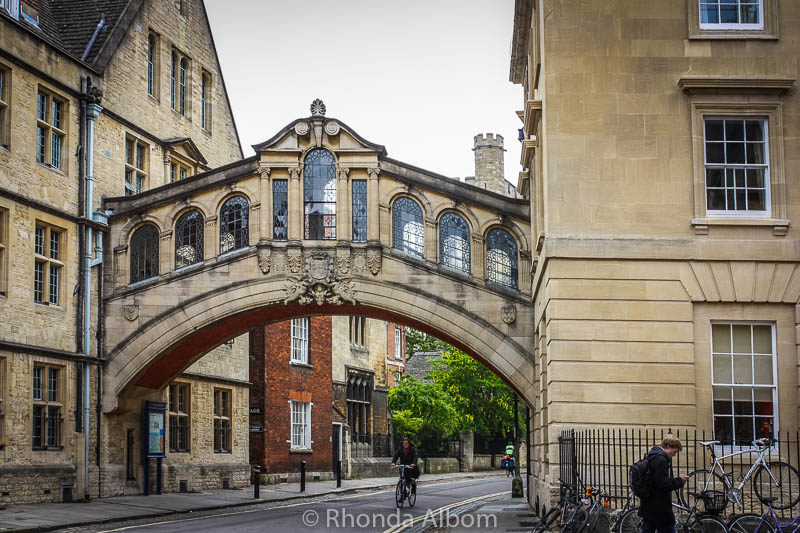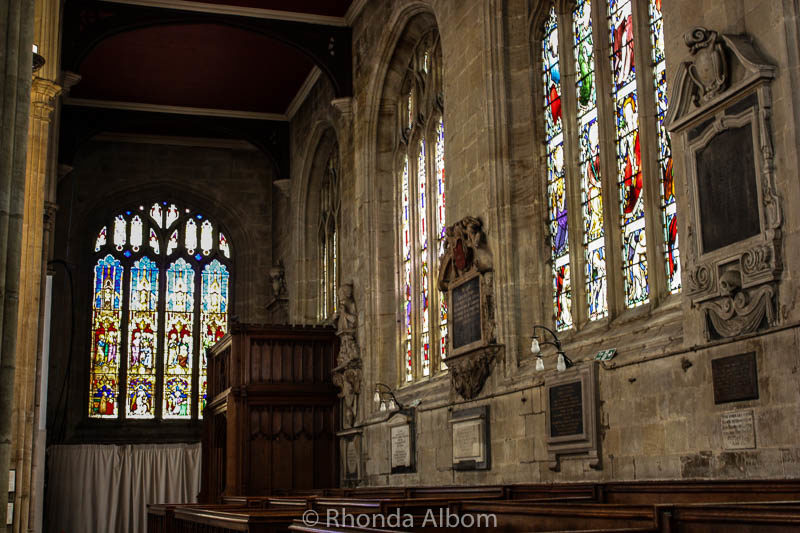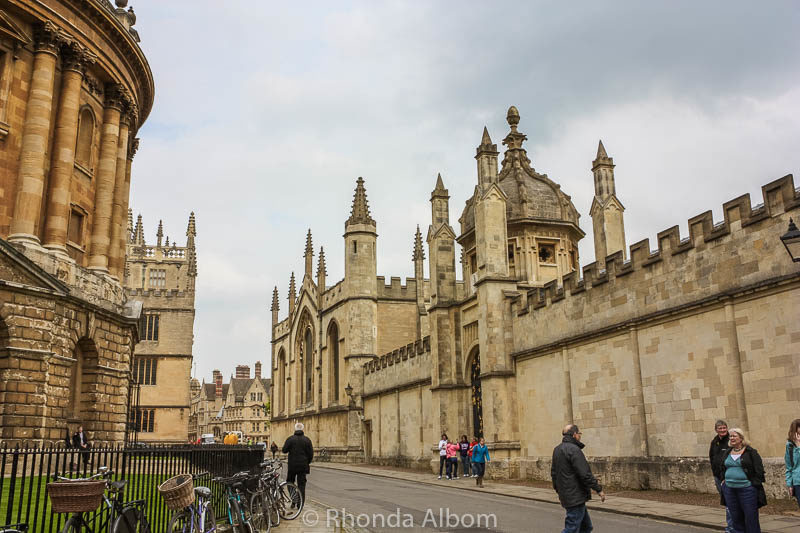 More Information:
It takes about 90 minutes to drive to Oxford from London, but it is quicker to take the train.
Oxford is the setting for a long list of films.
According to our Alnwick Castle guide, the library scenes in the first Harry Potter movie were supposed to be filmed at the University's library. However, a curator was worried about heat from the lights damaging the books and cancelled mid-shoot. A library replica was created and used at Alnwick.
Oxford is one of many stops we made in search of Harry Potter history.  In London, we found platform 9 3/4 and a few other spots, including a tour of the Warner Bros' Harry Potter Studios. In Northumberland, we took broomstick flying lessons at Alnwick Castle (where Harry had his first Quidditch lesson). And, in Scotland, we found the Hogwart's Express and sat in the same chair that JK Rowling sat in when she wrote parts of the Harry Potter story.
We found Lonely Planet's Great Britain Travel Guide to be very useful.
We stayed at a Premier Inn at just about every UK overnight stop. They are clean, comfortable and affordable. We always check prices at Booking.com.
Have you been to Oxford?
If you enjoyed this article, please share it on social media including Pinterest: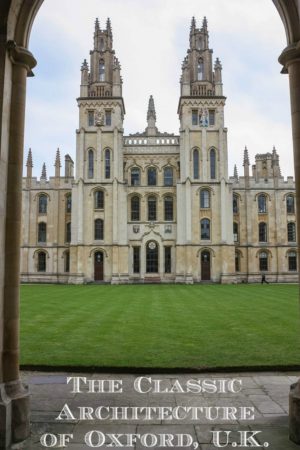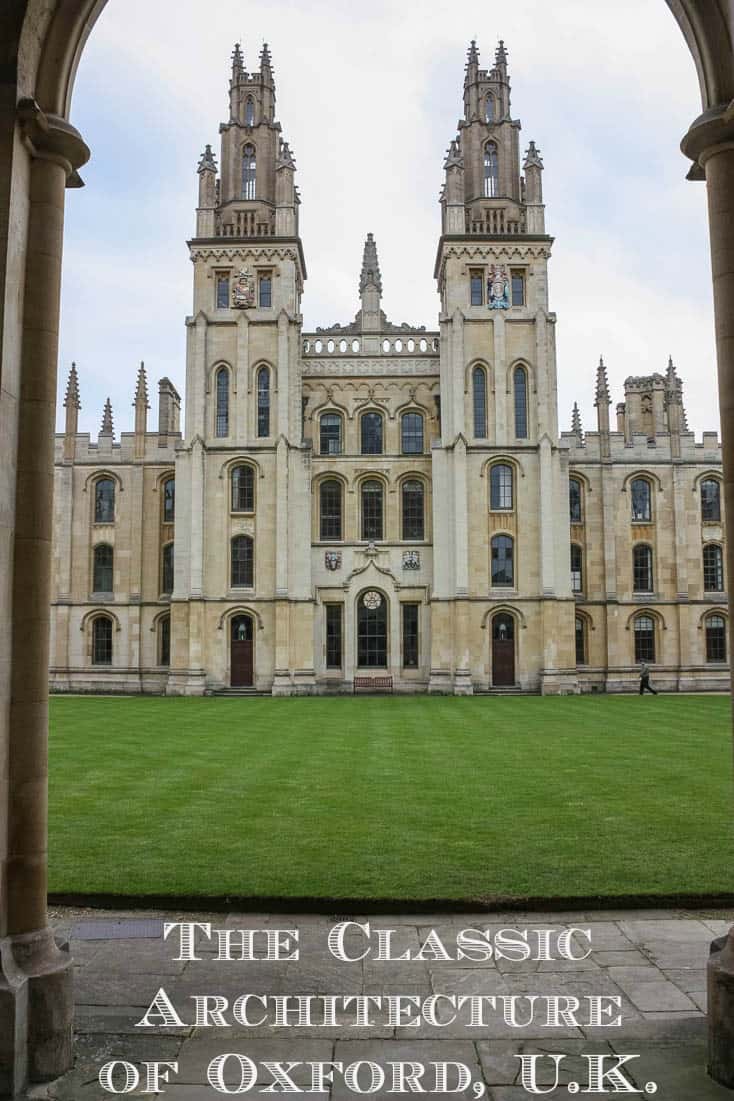 Here's the secret to packing light:
Download our free packing light checklist when you sign up for our newsletter.