I don't need ten reasons to visit a Chocolate and Coffee Show. The name is enough. It lasts for only two days each year in Auckland New Zealand. And let me tell you, they are two great days for a coffee and chocolate fans like me.
Whoever thought of a chocolate and coffee show is brilliant. It's a near perfect Auckland event. Once you get past the gatekeepers, wanting $25 dollars per person for entry (or less if you get them online), you will be greeted with . . . you guessed it . . . chocolate and coffee. Most of the booths offer small samples, so I write this a bit amped up on caffeine.
For those who need a bit more motivation, here are ten reasons to visit the Chocolate and Coffee Show in Auckland.
1) Chocolate
What else would be number one?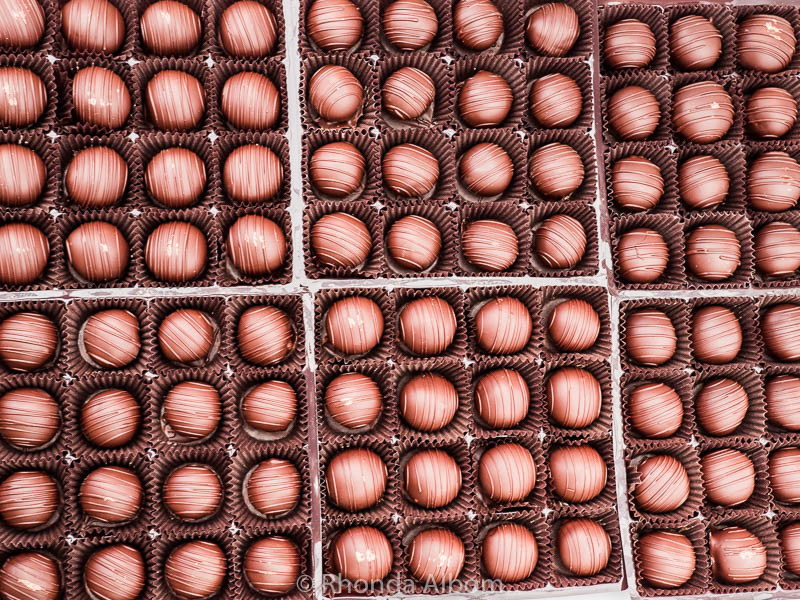 And more chocolate. Chocolate everywhere. Even chocolate shoes.
2) Coffee
If you know me at all, you might have wondered which would come first on my list. Coffee is a very close second to chocolate . . . very close.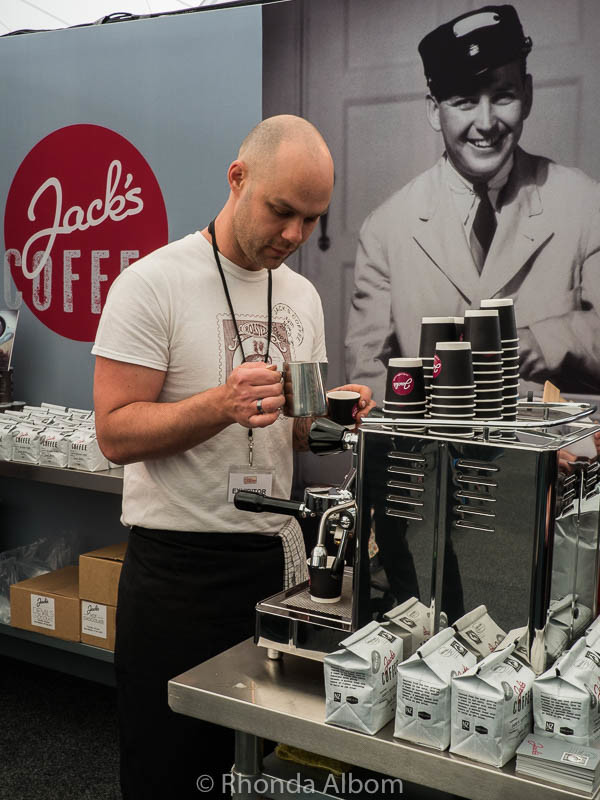 3) Sample coffee and chocolate items
with over 80 exhibitors under one roof, there are plenty of samples to go around. I am wondering if anyone else noticed that there are more and larger samples than last year.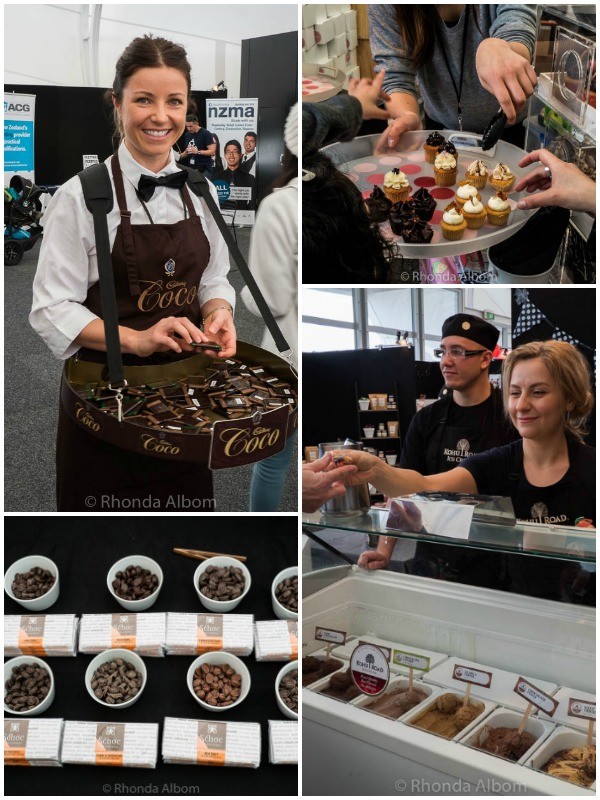 4) Discover local flavours
Chocolate and hazelnut spread is only one of the many all-natural nut-butters created by the team at Forty Thieves. In truth, I discovered them at the food show in July, but they are a new favourite and worth mentioning again . . . especially as they ship to both New Zealand and Australia.
5) Support the Community
Voting for your favourite cake with a $2 coin also serves as a donation to the Assistance Dogs New Zealand Trust, the chosen charity of the Chocolate and Coffee Show 2016. The trust "enriches the lives of adults and child with multiple disabilities by providing trained assistance dogs that perform specific tasks to support a range of disabilities like Autism, Down syndrome, Diabetes, Cerebral palsy, Multiple sclerosis, Dementia, PTSD and many other combinations of neurological and physical disabilities."
6) Discover new local cafes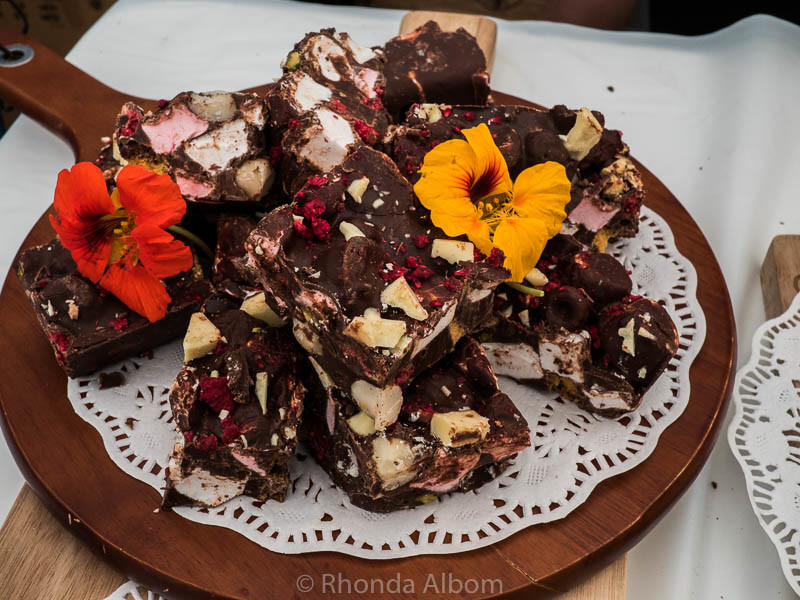 7) Learn chocolate and coffee making techniques from the experts
Various demonstrations are made throughout the day at a central stage area. We watched only a few. Ola Pacifica showed us how to make a dairy free, gluten free hot chocolate from their special cocoa grown in Samoa. When I talked to one of the owners later, he told me he grew up in Samoa drinking this, and never realized it would be popular in other places. The second was a coffee demonstration from Jacks, and finally, a chocolate making demonstration.
The demonstrations begin every hour (on the half hour).
8) Discover New Tastes
Two new tastes for me. First, I was personally challenged at AskMe4Coffee (no longer in business). Technically the challenge came last week when I was discussing eating bugs with another blogger. I mentioned how I had passed on the opportunity when I was in China, vowing to try the next gross thing presented. I faced my fear. And guess what, the Kopi Luwak Coffee
was actually great.
The second was about a combination. It's not just chocolate and coffee at the show, visitors also sample complementary foods like cheese, ice cream, beer, jams, cupcakes, liquorice, limoncello, and honey bourbon. Here we tried cheese and chocolate.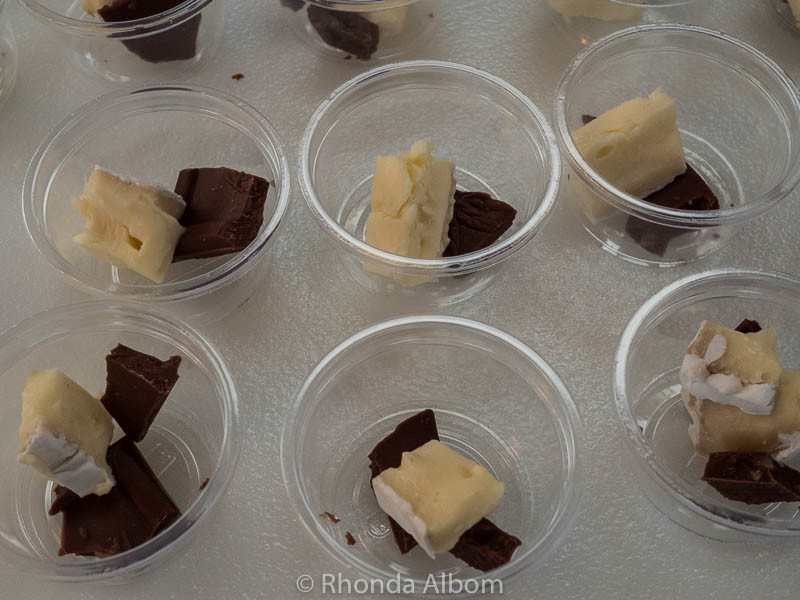 9) Taste and then vote
for your favourite Kako chocolate:
10) Unwind
or let the kids burn off some of that sugar (in this case, the second photo was staged with teens).
Practical Information about the Chocolate and Coffee Show:
Located in the Cloud on Queen's Wharf in Auckland, this year's show is open on September 3 and 4, 2016. If you miss it, be sure to keep a close watch for the dates next year.
The show runs from 10 am to 5 pm.
Entry cost has been reduced from last year and tickets can be purchased online or at the door, and there are concessions for students.
My recommendation: if possible, get there early, the crowds were substantially larger at midday than at 10 am when we arrived.
They do sell some savoury meals towards the back of the Cloud, and there is plenty of seating to enjoy your meal.
Get more details on their Facebook page.
Clearly my favourite Auckland festival, it's not the only one. See more here.
Please share
If you love chocolate and coffee, please share this article on social media, starting with this pin:
I don't need a list of reasons to visit a Chocolate and Coffee Show, do you? The name is enough for me.
Disclaimer: I was provided with complimentary entry for the purpose of writing this article, however, the opinions expressed here are strictly my own.