Have you seen boobies at the beach?
Boobies at the Beach
Flying Booby at the Beach
Baby Boobies at the Beach
Lots of Boobies on the Rocks at the Beach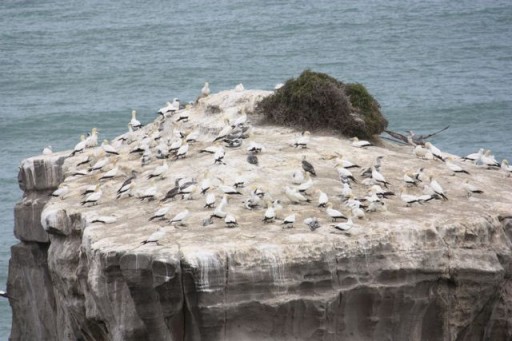 Proud Booby at the Beach
All photos ©Rhonda Albom 2011-2012.  All rights Reserved.
Booby: a large tropical seabird of the gannet family, with brown, black, or white plumage and often brightly coloured feet.
Photoed on this page are Australian gannets.  They breed and nest on three locations in New Zealand before returning to Australia. These photos were taken at Muriwai Beach on the west coast of the Auckland region.  The gannets are here from August to March every year.  We try to visit at least once per year as they are both graceful and interesting. They seem to hover, more than fly.
There is great rainforest hiking and wild west coast beach as well. Aside from the gannets, the area is teeming with bird life.
Are these the boobies on the beach that you expected?
Seven ridiculously simple tips that WILL improve your photos
Whether you shoot with a phone or a DSLR, let me share my secrets.
Subscribe to Albom Adventure's Travel Tips newsletter and download our free ebook: Take Better Travel Photos By Rhonda Albom