My Favourite Travel Blogs:
A Sabbatical – a solo travel blog.
As We Travel – a comprehensive travel site for the adventurous kind, wanderlust mind & daydreaming soul!
Audrey Bergner – Food, culture, adventure
Aussie Nomad – Wander for distraction, travel for fulfilment
Backpack ME – Home of the Travel Blog Traffic Exchange
Backpacking Travel Blog – We'll Show You The World
Beyond My Front Door – Interesting destinations.
Contented Traveller – First-hand Experiential Travellers
Cycling El Mundo – Antonio & Amanda around the world on a bicycle
Gaijin Crew – Learn to master budget backpacking and turn travel into a lifestyle.
FamiliesGo! – Firsthand advice from parents about travelling as a family
For The Traveller: A great resource for expanding your world.
Going NZ – Dawn & Isaac are expats offering a  guide to moving, living, travelling and working in NZ
Great Lost – Olivia Bourke takes us on travel adventures worldwide.
Let's Palawan – The ultimate guide to this paradise in the Philippines.
Malaysian Meanders – The expat adventures of a Texas family living in Penang, Malaysia
Mapping Megan – Adventure travel blog with a variety of advice on travelling abroad
Mighty Goods – 100+ interviews with interesting adventurers, nomads and travellers
Nomadic Samuel – the perpetual backpacker
Outdoor Pursuits – in-depth guides on how to do various outside activities
Reflections Enroute – Travel photos and stories from around the world
Safari254 – Kenya travel blog written by a local
Smiling Faces Travel Blog – A side project of Nomadic Samuel
Snoopy Alien – A travel and photography blog
Thailandist- A group of adventurers sharing about Thailand.
The Crowded Planet – Nature and adventure travel, with an eye on sustainability
The Cynical Sailor & His Salty Sidekick – Purveyors of Eccentric Seamanship & Travel Adventures
The World Pursuit – Backpacking the world on a budget
The Travelling Squid – Travelling awakens the dreamers, thinkers and believers in us
Tiki Touring Kiwi – Just trying to be a half decent human being.
Travel Notes and Beyond – The opinionated travelogue of a photo maniac.
Travel Photo Discovery – Inspirational photography, adventure and luxurious experiences.
Traveling Life: a travel blog following Antoine Tardif's international travels.
Treksplorer: A fiercely independent guide to maximize your vacation & travel smarter in less time.
Typing to Taipei – Your one-stop Taipei guide for travel, events, art and lifestyle.
Wander Pig – Travel tips and photos.
Wandering Educators – A global community of educators sharing travel experiences
Wanderlust Storytellers – A travel blog that focuses on Affordable Family Holidays and luxurious Parent-Escapes
Other Blogs I Read:
Other Websites I Love:
Thanks for checking out my blogroll and visiting some of my favourite blogs.  Thanks for reading: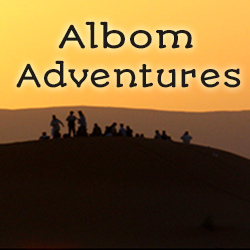 (Contact Rhonda for details if you want to be added to this blogroll.)
Here's the secret to packing light:
Download our free packing light checklist when you sign up for our newsletter.