The deep golden colors of the Bay of Islands sunset are nearly warm enough to allow us to forget it is winter in New Zealand. As we waited for the ferry from Russell, New Zealand's first permanent European settlement and the country's first colonial capital, we looked out across the water to the west.
This is the Bay of Islands sunset that captivated us:
As darkness descended we took a ferry back to Paihia. We were travelling with two AFS exchange students for the weekend. We awoke to a crisp clear morning. It wasn't long before a fog and mist drifted over many of the visible islands.
Shop related products on Amazon
‹
›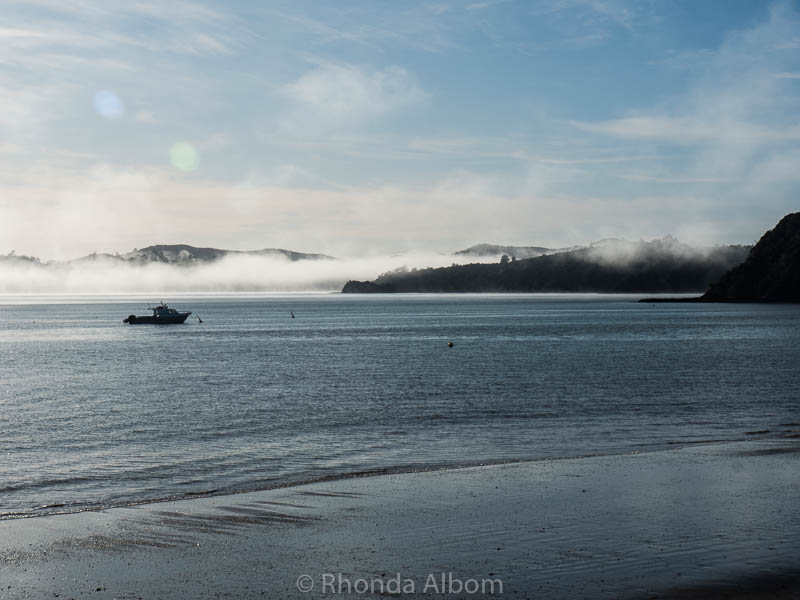 All photos on this page were taken with my new
Olympus OMD Em5 Mark II, purchased in May when my old camera failed in Vancouver Canada.
Practical Information:
The Bay of Islands is located about 225 kilometres north of Auckland along the Pacific coast. It is an enclave containing 144 islands.
Famous for natural beaches, big-game fishing, and Maori culture, it attracts locals and tourists in the summertime. It was cool and refreshing to visit in the winter, and we certainly enjoyed both the lack of crowds and lower prices.
The main towns of Bay of Islands are Opua (the port of entry to New Zealand for boats), Paihia (where we stayed), Russell (New Zealand's first capital and a 19th-century whaling town), and Kerikeri (home to New Zealand's oldest stone store).
We opted to stay in Paihia. Clean and comfortable, we were happy with our choice of a one bedroom unit in at Averill Court Motel.
**The Bay of Islands is one of many fascinating places to visit in the North of New Zealand. Don't miss my favourite Northland itinerary for a 4-5 day adventure.
Did you enjoy this Bay of Islands sunset and the misty morning fog?
If you enjoyed these photos, please pin the Bay of Island sunset or the morning fog: