It's Auckland Artweek. A colourful event encompassing much of the city with free walking tours, gallery exhibits, workshops, and lectures. It's a coming together of all things artistic in our city. Last weekend hubby and I joined two walking tours: Laneway Art Circuit and Street Art Walk. Heart of the City is one of the Auckland Artweek sponsors, and they commissioned several "hearts."
The Laneway Circuit highlighted temporary works created for Auckland Artweek and the Changing Lanes theme as Auckland continues to create shared spaces for both vehicles and pedestrians. The street art tour, while excellent, highlighted many of the same artworks that I shared after last year's street art tour.
Practical Information:
Artweek runs from 8 to 16 October 2016
Auckland Artweek events are taking place at over 100 venues in ten neighbourhoods: CBD (Central City), Ponsonby, K'Road, Arch Hill, Newmarket, Devonport (north), south, west, and east.
Free walking tours and some of the other events require registration. See the complete schedule on the official website.
Which Auckland Artweek events peak your interest?
If you enjoyed this article, please share it on social media, including Pinterest: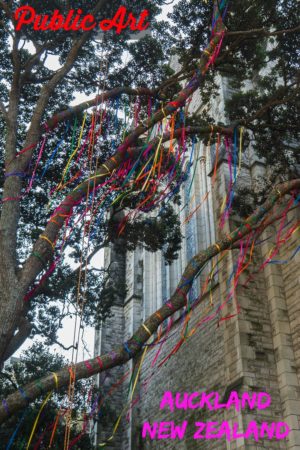 My link ups are now all in one spot: Photography and Travel Memes
This post was proofread by Grammarly (Try it for free)