Eclectic, random, unpredictable, and often bizarre describes the artwork onboard the Radiance of the Seas, the Royal Caribbean ship we have been sailing from Sydney to Perth around the top of Australia. The ship itself, while showing its age in a few spots, is beautiful. It's the attention to detail, interesting artwork around every corner, and huge wall hangings that kept me smiling.
You have seen the centre atrium, so you already know the ship is decorated in good taste. I think radiance was the perfect name for this ship as her brilliance emanates happiness. Check out some of my favourite artwork onboard: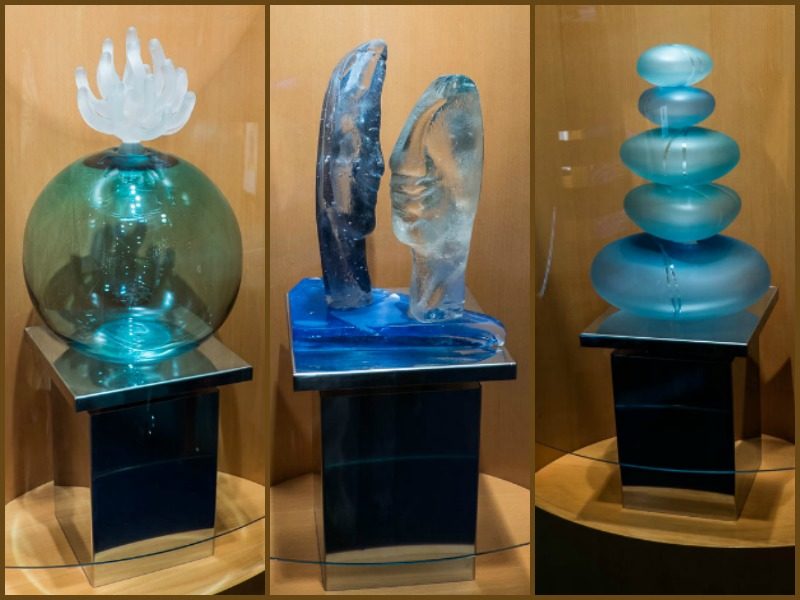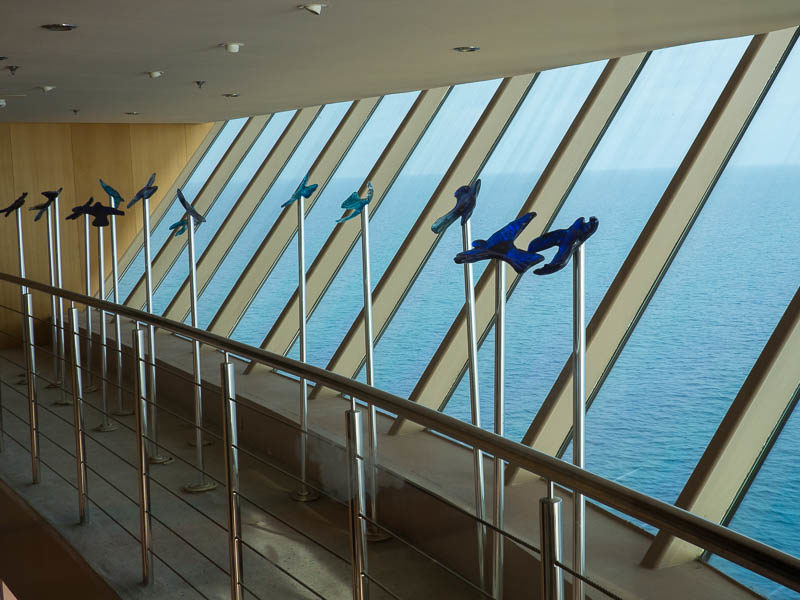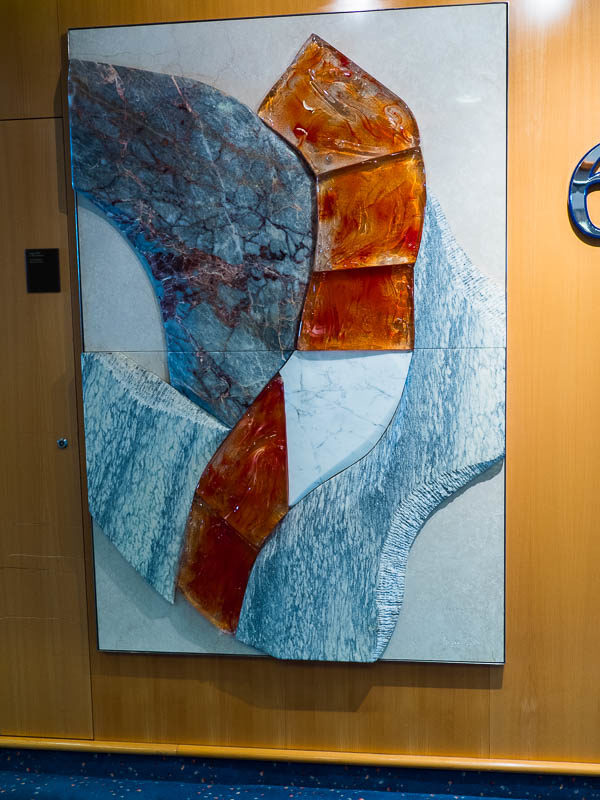 ⇒ Enjoy Endless Adventure and Explore the World on a Royal Caribbean Cruise! Book Royal Caribbean Cruises Today, Only at CruiseDirect.com!
In addition, there is an art and photography gallery on board. The art gallery offers a huge collection of artworks, usually auctioned to interested passengers at receptions offering free champagne. There are over 1000 pieces of art on rotating display, from modern to classic. I did not feature any of those here. The artworks we brought home have registration numbers on the Certificates of Authenticity. Attending the auctions or visiting the galleries is just one of the many optional things to do while at sea. It is easy to avoid if you are not interested, but worth a no pressure visit just to check out.
The photo gallery is where you find the photos taken by the professional photographers around the ship, as well as photos of the various ports, photo albums, cameras, etc. Radiance of the Seas also has a professional photography studio creating portraits in black and white. We did this on our last cruise and love our results. Expensive, but worth every penny.
⇓ ⇓ Don't Miss our Best Cruising Tips ⇓ ⇓
25 Tips for Cruising that Everyone Should Know
And, to get ready for your next cruise, download our free cruise packing light list (when you subscribe to our newsletter) and have everything you need without lugging around massive bags.

If you enjoyed this artwork, please share it on social media including Pinterest:
What did you think of the artwork onboard? Do you have a favourite piece?
Disclaimer: In addition to VIP treatment onboard the Radiance of the Seas we were provided with many complimentary extras including a few pieces of artwork. The opinions expressed here are strictly my own.