The recent unsettled weather in New Zealand wrecked havoc around the country with driving rains and high winds. While neither Cyclones Debbie nor Cook made a direct hit, the damage from these two back to back storms is evident in parts of Auckland. Even after the cyclones downgraded to tropical storms, they carried quite a punch.
Our house is fine. However, from our deck, we can see a massive slip (landslide) in Shakespear Park. We had to take a closer look and what we found surprised us a bit. The campground is closed due to flooding. Only the birds seem happy.
Here is a closer look after the cyclones passed the country.
From here we went into the campground to see the slip from another angle, but it wasn't visible. Here is what we did find:
Returning to the base of the slip, we began our climb:
Over the ridge, we reached the lookout. From here, you can't see the big landslide nor the floods. It's hard to believe it's only a week after the cyclones.
More Information:
Shakespear Park is at the end of Auckland's Whangaparaoa Peninsula. It is named for the Shakespear family that donated the land, and I have spelt it correctly. It is a large regional park with hours of hiking trails, three main beaches, barbecues, two campsites, birds, sheep, cows, and plenty of grasslands for picnics.
Both storms hit in April 2017. The road closure is at the eastern end of Te Haruhi Bay to the campground.
Like nearby Tiritiri Matangi Island, Shakespear Park is a bird sanctuary and has been since the construction of a pest proof fence that completed in March 2011. Once built, the park was closed for six months to eliminate the predators of the native birds.
After celebrating five years predator free, Kiwi birds have been returned to Shakespeaer.
If you live nearby, now is the time to visit the waterfall gully, as it is flowing nicely.
Cyclones, hurricanes, and typhoons are the same storms, just in different regions of the world.
Have you experienced cyclones, hurricanes, typhoons, or tropical storms? Did you discover any damage after the cyclones?
Please share this on social media, including Pinterest: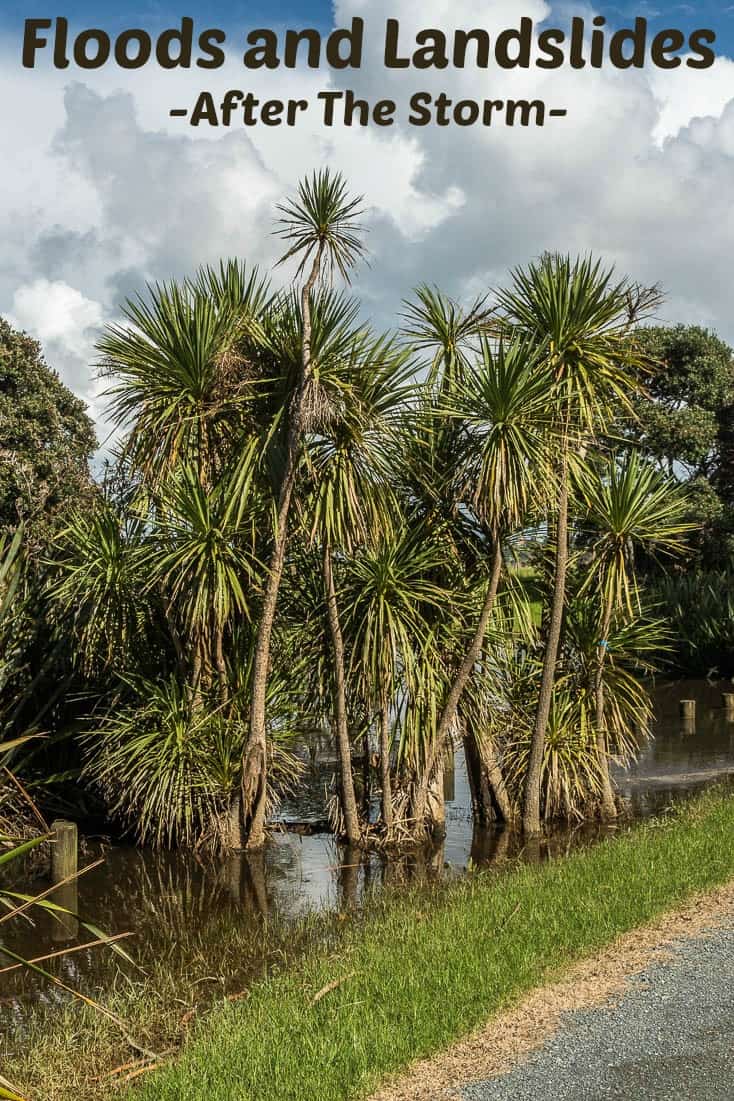 Grammarly proofread this article. (Try it for free)
Seven ridiculously simple tips that WILL improve your photos
Whether you shoot with a phone or a DSLR, let me share my secrets.
Subscribe to Albom Adventure's Travel Tips newsletter and download our free ebook: Take Better Travel Photos By Rhonda Albom