Have you seen boobies at the beach?
Boobies at the Beach
Flying Booby at the Beach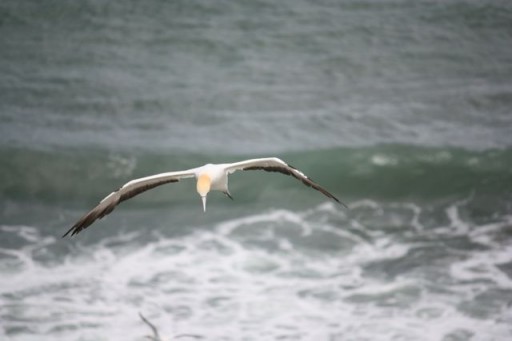 Baby Boobies at the Beach
Lots of Boobies on the Rocks at the Beach
Proud Booby at the Beach
All photos ©Rhonda Albom 2011-2012.  All rights Reserved.
Booby: a large tropical seabird of the gannet family, with brown, black, or white plumage and often brightly colored feet.
Photoed on this page are Australian gannets.  They breed and nest on three locations in New Zealand before returning to Australia. These photos were taken at Muriwai Beach on the west coast of the Auckland region.  The gannets are here from August to March every year.  We try to visit at least once per year as they are both graceful and interesting. The seem to hoover, more than fly. There is great hiking and a wild west coast beach as well.
What did you expect?