I visited to Oxford University for its rich history. I am pretty sure our teens were more interested in the on-site filming locations of the Harry Potter series.
As we walked around the campus, we were surrounded by the tall, detailed, and amazing architecture.  I  see why the city of Oxford is known as the 'city of the dreaming spires.'
Oxford University Campus: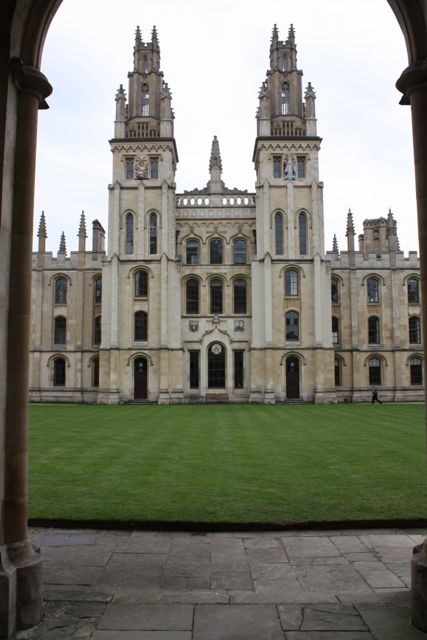 I can understand why they chose to film parts of the Harry Potter films here.  Do you remember the infirmary scene from the first movie?  It was filmed here in the Divinity School building of the University. Now the room is "guarded" closely and it costs £2 per person to enter.
Oxford is one of those towns that is really worth a visit, and ideally for a lot longer than we spent here.  One night didn't do it.  I think I could easily have spent a week.
Have you visited the Oxford University campus?
All photos on this page © Rhonda Albom 2012
Travel Counter: We are in week 9 of our 250 day overseas adventure.